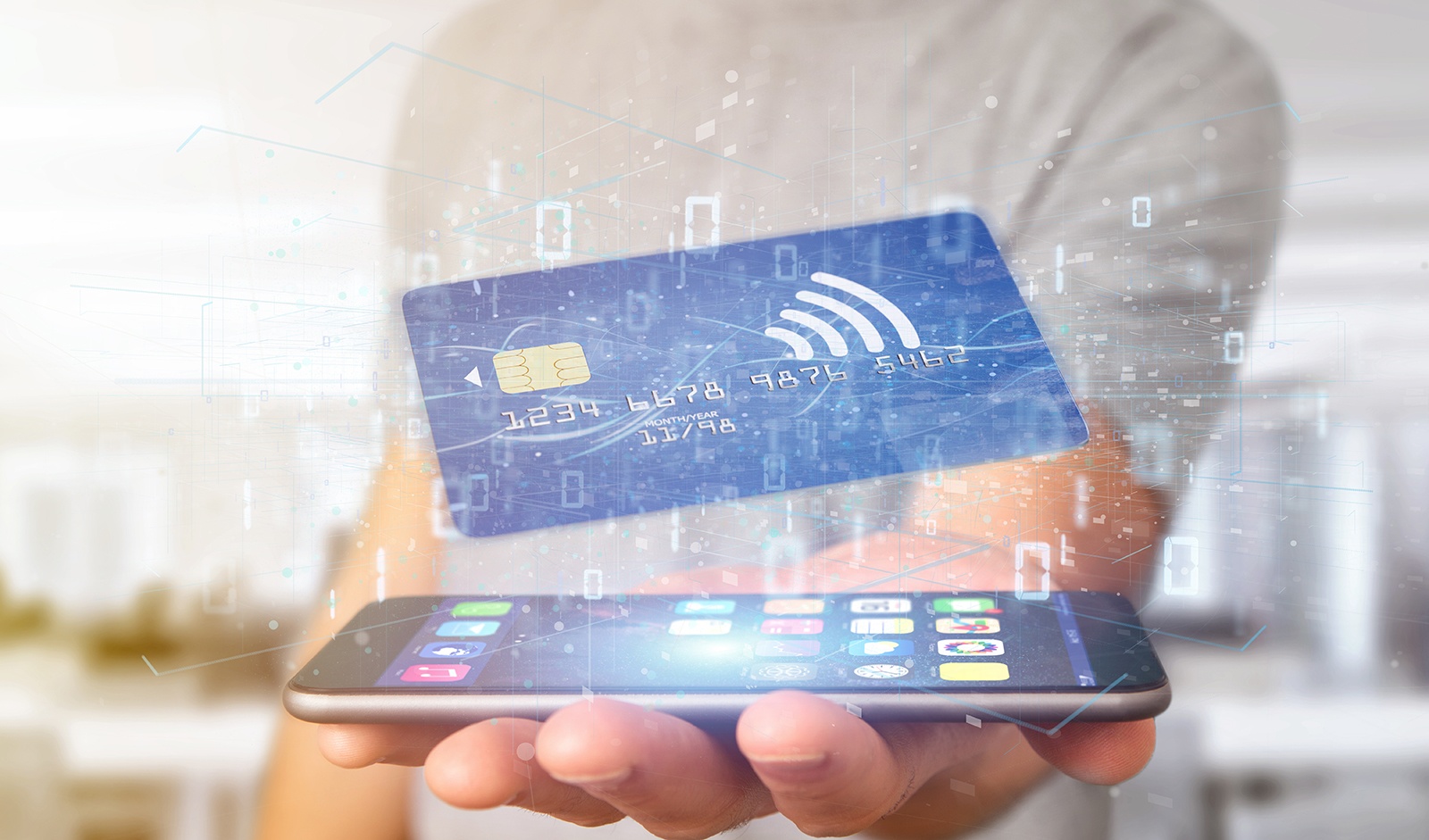 No matter what kind of service business you run – Information Technology, Landscaping, Architecture Planning and Design, a Marketing Agency – you and/or your employees need an efficient way to charge customers for services rendered and to accept payment at the time of the request.
Traditionally, service businesses send out an invoice at the time of service, then a staff member is responsible for accounts receivable or collections.
Traditional invoicing and only accepting check payments or cash can leave lots of room for human error, a greater potential for fraud, and possibly significant time between when services were delivered and when payment is actually received. Not to mention in this digital age, it can make your business appear outdated, inefficient and less credible.
Gone are the days of successful "cash only" businesses. Gone are the days of mailing paper invoices and accepting checks. Customers want options, they want ease of use and, most importantly, they want to be able to pay any way they desire. The faster you get paid for the services you provide, the better your cash flow will become.
Automating processes with integrations for Cloud-based business payments have revolutionized the way businesses get paid with online and mobile. By utilizing a cloud-based business payments network, such as our favorite Bill.com®, your business will have simple online bill payment, custom invoicing services, unlimited document storage, workflow collaboration, and the ability to access your Smart Back Office via any mobile device. In addition, these services synchronize with your QuickBooks accounting system and online bank accounts.
No matter the size of your business, if you have Bill.com and QuickBooks, you can say goodbye to the manual, old-school bill payment process.
Mobile payments make use of smartphones to facilitate simple business transactions all over the world. With mobile payments, customers store credit or debit card information inside their smartphones and need only their phones to pay for services they order.
Online and mobile payment options will be a big advantage for your clients and become the superhero for your cash flow management.
Six Benefits of Online and Mobile Payment
1. Improved Cash Flow - Most forms of electronic payment are collected (deposited into your company's bank account) within two to three days of the initial transaction – much quicker than the, sometimes, weeks-lag between the date of service, invoicing and receiving check payment.
Reducing your company's days sales outstanding (time between invoicing and receiving payment) will drastically improve cash flow. With more cash on hand, you avoid wasting valuable time on collections and you can take advantage of early payment discounts and interest earned on more money in the bank for more days.
2. Client/Customer Convenience - When clients need to pay for services received, they are now expecting to be able to pay in any way they want, and most prefer not to carry or have to pay in cash. Your customers will be pleasantly surprised and grateful, when your service business can offer this convenience to them, in their own homes or businesses – away from a brick and mortar storefront.
Although some B2B clients might still prefer to receive an invoice and pay by check after the date of service, most will be pleased at the option to pay electronically at the time of service. Accepting modern forms of payment shows that you are a contemporary business, not only increasing customer satisfaction, but also improving business perception.
3. Actionable Data - Electronic payment systems automatically house and track actionable customer data, such as frequency of use, total spent, preferred payment method and services rendered. In addition, these systems are often set up to also track inventory. So, when a repair technician uses parts on a job, the payment system will automatically remove those parts from inventory.
All of this data has the ability to automatically synchronize payments with QuickBooks for a truly streamlined experience, from on-site payment to the back office.
4. Loyalty Rewards - Since these payment systems automatically track customer activity, you can use an up-to-date mobile payment system (not just a traditional point of sale system set up to accept credit cards).
Tracking customer activity could help to more easily offer loyalty rewards programs and discounts to repeat customers – without maintaining a paper spreadsheet record.
5. Less Risk - When your customers are able to pay for your services on the spot, you reduce the risk of not getting paid at all for the labor, expertise or equipment you've already delivered. In addition, accepting electronic payments reduces the risk of theft or fraud occurring internally in your company.
It also reduces the amount of cash and/or checks riding around in employee service vehicles, left vulnerable to a vehicle break-in during the workday day.
6. Save Money - In addition to improving cash flow, your company will save money and employee time with an improved billing process, which no longer requires you to mail invoices to customers after service calls or appointments.
Three Risks of Digital Payment Options
Accepting mobile, electronic and online credit card payments comes with a plethora of potential benefits, but doing so also poses some potential risks.
1. Security - Accepting any type of electric payment puts your company at some risk, in the even of a data breach. When you accept electronic payments, you want to ensure that your business has a sound IT security infrastructure, with separate, well-protected servers for storing sensitive customer information. There is also some security risk with properly identifying customers and their payment forms.
Although both credit card and mobile payments come with their own built-in security features and payment systems also offer security and encrypting, point of sale transactions will expose your business to some potential risks that accepting "cash only" simply will not.
2. Equipment Requirements - In order to accept mobile and electronic payments, you will need current hardware, such as point of sale terminals which are compatible with mobile payment and newer smartphones or tablets. In addition, you will want to keep in mind that you also need a strong internet connection or phone signal in order to process payments on-site.
If your client base takes your service providers into rural areas or places without enough bars, they will not be able to process payments. In these cases, you will want to have a back-up invoicing option still available.
3. Understanding the Cost - Electronic payment systems and services are not one-choice, one-size-fits-all solutions. There are several different online and mobile payment services and merchant service providers available.
The system and service you select will depend on your company's needs, and how your accounting system is setup. Each service has slightly different costs and fee structures. Be on the lookout for set up fees, equipment costs, monthly fees and transaction fees.
Some companies charge different transaction fees depending on the transaction type (swipe, chip insert or mobile). Before signing up, be sure you understand exactly how the fees work with your provider of choice so there are no surprises when you receive your first invoice or statement.
Integrate Your Existing Back Office Technology
GrowthForce's back office experts can help you integrate online and mobile payment technology into your bookkeeping and accounting system. With the right technological infrastructure, your service business can enjoy all the benefits of digital payments, including improved cash flow and automated actionable data. With online and mobile payment, your customer satisfaction ratings will soar.