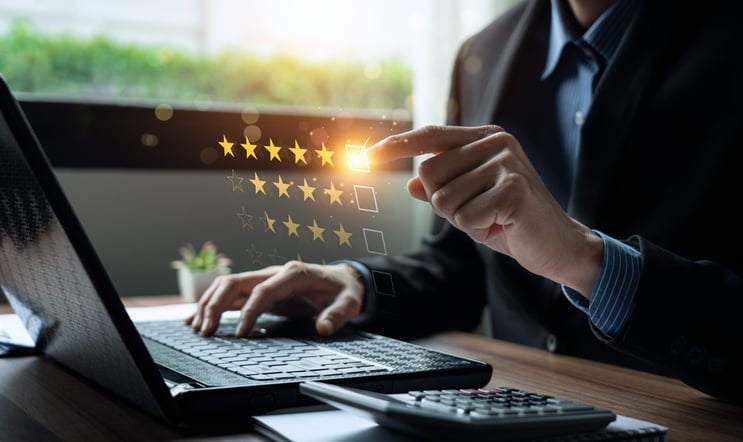 When considering the switch from in-house to virtual accounting & bookkeeping, naturally, there are questions and hesitations that arise. How will this relationship work? Will it be as easy and cost-effective in comparison to having in-house accounting staff? What are the risks? How will we communicate effectively?
For business owners, handing over the books can sometimes feel daunting. You'll want to know the benefits of outsourcing, and whether it will bring the results you're seeking, before going all-in as reflected from the questions above.
You need data entry and monthly reports, but you also want to be sure to have just as good of a relationship with an outsourced bookkeeper as you would with an in-house bookkeeper.
Creating a Thriving Relationship with an Outsourced Bookkeeper
Bookkeepers are responsible for entering the data into the books and keeping the records up to date. It involves tracking all income and expenses, paying bills, invoicing, tracking payroll, etc. So how can you be sure you're getting expertise you need from an outsourced bookkeeper?
Employees of outsourced accounting services are usually experts who undergo continual training in bookkeeping and accounting, as well as the latest technologies. This should give you peace of mind knowing that an outsourced team has the knowledge and skills to work successfully with you on your business financials.
In order to maintain that peace of mind, though, you want to ensure you start off on the right foot with your virtual bookkeeper. Here are five tips on how to do so:
1. Make Your Needs Clear
During the onboarding process, it is important to be clear with your outsourced bookkeeper on the information you need to help you make more informed decisions.
You also need to be as truthful and transparent as possible about the current state of your books, or if you don't know, direct them to someone who does. This initial onboarding process should be a good overview of what you hope to gain from outsourcing your books, as well as the current state and processes of your financials.
The goal of the onboarding process is to get clear alignment of where you are and what it will take to get you where you need to be.
To get an idea of the how onboarding works with an outsourced accounting and bookkeeping partner, check out our 5-step process as an example, or learn more about what you need to get onboarded with outsourced accounting services.
2. Establish Ongoing Responsibilities, Communication & Check-ins
Depending on the size and the lifecycle of a business, there are multiple options for how to manage the company's financial operations. There are various roles, both internal and external, that can help with the day-to-day as well as the reporting and strategic advisory functions.
How you structure the financial operations will depend on your goals, your available resources, the people you already have on staff and their expertise.
When do You Need a Bookkeeper vs. an Accountant vs. a Controller vs. a CFO - While each of them play a very important role in the financial management of a business, the actual responsibility of each role varies quite a bit from title to title.
Once you've reviewed the scope of your outsourced contract, you should know what the roles and responsibilities will be to ensure efficiency.
Does the bookkeeper or team have secondary access to all of your accounts in order to reconcile your books? Do you need to enter any data they don't have access to? Also, do you prefer to communicate mainly over email, or will you use another service such as GoToMeeting™ or Skype?
Smoothing all of this out at the starting line will eliminate any misunderstandings, and keep expectations clear between you and the bookkeeper which lays the ground for a solid foundation.
3. Make Information Transfer Easy
There are inherent risks to sending sensitive financial and/or tax information through email (or any information for that matter). This is why you need a secure channel to manage documents. Improve your business's financial records management with QuickBooks™ Attached Documents and SmartVault, and make the paperless office a reality. It's simple to use and provides secure, quick access to all documents relating to your company's finances from within your QuickBooks file.
Stay organized

by attaching scanned receipts, estimates, spreadsheets and other documents to your QuickBooks list items and transactions.

Save space and gain security

by securely storing and accessing your files and attached documents online.

Save time looking for files

or attachments for you and your CPA.

Easily access your attached documents

anytime and securely share with anyone.
4. Stay in Tune with Your Financials
While your bookkeeper does take considerable time and weight off of your shoulders, that doesn't mean you should stop paying attention to what's going on and expect miracles to happen. Be sure to review both your financial and management reports to stay tuned to the company's performance, and this way you will have real insight into the specifics of your operations.
Your business needs financial reporting for compliance, making sure the numbers are adding up and to prevent cash flow problems. You also need management reporting so you can make better business decisions backed by solid data.
Read More: Financial Reports vs. Management Reports: What's the Difference?
Instead of an overall evaluation of the company, management reporting is focused on segments of the business. By segmenting, you can get into the details and analyze the drivers of your business.
5. Get Strategic
Management accounting has manifested into a necessary strategic tool for business growth. Outsourced accounting service teams are leading this idea. Management Accounting delivers financial intelligence, and with the knowledge and expertise of an outsourced bookkeeper and accountant, you have the power to help you make data-driven business decisions.
For example, with financial intelligence, you are armed with the data to help you understand what you could do to improve cash flow, or more easily determine your weak areas with regards to spending.
You could discover ways to improve profitability for the next fiscal year, or see where you have clients that may be causing financial strain.
Outsourcing Relieves the Burden
Outsourcing has become widespread among businesses, and with technology, advancements can make it more efficient and cost-effective. In fact, Deloitte's survey indicates that 78% of respondents felt positive about their outsourcing relationship.
Having a solid outsourced bookkeeper relationship starts with the basics: establishing the status of your current books, outlining the responsibilities of the outsourced team and in-house staff, as well as ongoing requirements and duties.
There are many upsides to outsourcing your bookkeeping and accounting, and establishing a rapport with your virtual bookkeeper starts with an understanding of what will help it to work successfully.
How We Do It
We'll get you out from under the bookkeeping burden and give you back the time you need to build your business. We've been relieving bookkeeping and accounting headaches since 2004.
While we do so much more than just the essentials, the core of our services is solid, reliable bookkeeping and accounting services that keep your business on track.
We'll take care of the nuts and bolts – paying bills, sending out invoices, recording payroll, pulling basic reports and complying with rules and regulations for taxes to stay in the government's good graces.
If you'd like to learn more, watch this short video on what we do...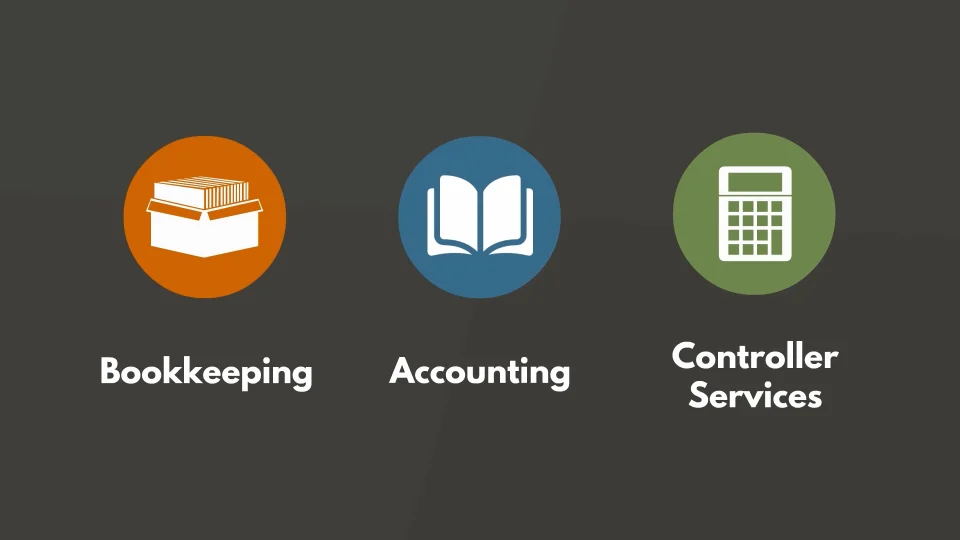 You'll get the comfort of knowing your books are being handled by a U.S. based, dedicated team of a bookkeeper, staff accountant and an accounting manager. You can stop worrying about bookkeeper turnover, sickness, training, PTO, maternity leave or paying for your accounting staff's health insurance and payroll taxes. You'll reduce your risk of fraud with separation of duties and multiple sets of eyes overseeing your books.