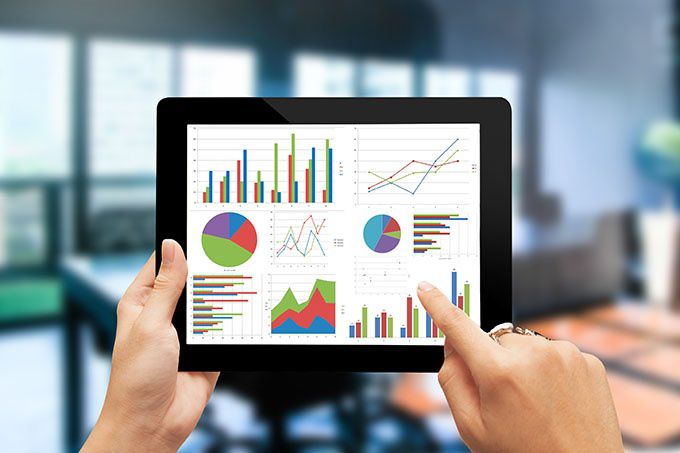 It's the time of the month when you get your company's financial and management reports. They are sitting on your desk waiting for you to review… so what's the best way to actually use them?
Instead of letting them sit in a pile until you make time to look at them, CEOs and owners should have a plan set in place for when they receive these reports.
Why CEOs/Owners Need Financial Reports
Financial reports are designed for external users such as banks, the IRS and investors and are used to communicate how your business is performing. Owners and CEOs should use their financial reporting to over communicate with all external parties, especially when things are bad. Transparency is a good thing when it comes to communicating your financial reports to external parties so they are never surprised.
CEOs and owners should sit down with their CPA and review the numbers to make sure that the tax liability is not going to be understated or even overstated. You want to make sure that the board has what they need, and if they don't, find out how to give them what they need.
And ultimately, financial reports are used for everything compliance oriented. You need these to make sure you are following the right guidelines and rules and to make sure you avoid any complications, tax fees or issues.

Why CEOs/Owners Need Management Reporting
Management Reports are a different animal than financial reports. The best way a CEO or owners can use management reports is to ask your managers what kind of data they would like to see. You let them help you design the system where they tell you what they need in order to make their department more productive and profitable.
Once you have reports set in place, you want to sit down and make sure that the managers are comparing their plan against the actual. Employees need goals and they need to know what they have to do to achieve those goals. They also need to understand how achieving the goals helps their career and their pocketbook.
End of Year & Quarterly Financial and Management Reporting
Not all companies enjoy spending an entire day, or days, planning out the budget for next year, but it is absolutely necessary for the success of your business. Each year you need to create a new plan and budget for your company.
In these meetings, you need to look at the past and the future of your company.
Are the financials where you thought they would be last year?
Did the management reporting you created help your company?
If they weren't of value, should you replace them with different reports?
Creating a budget is necessary in order to create a base of standards and goals. When creating the budget, you determine how much you will spend on rent, office supplies, new hires, etc. These line item amounts must be understood and recorded to prevent running into cash flow problems later.
On a quarterly basis you need to take the benchmarks you created in your annual meeting and compare the actual to the budget and the actual to the goal. You want to do this as close to the end or beginning of a quarter so you can adjust the budget if needed to have a more accurate financial forecast.
Monthly Financial Reporting and Management Reporting
You should be doing the same thing on a monthly basis as you do quarterly. You want to compare the actual to your goals by department or team.
For example, you will set a meeting with your sales manager to look at the actual sales results. Reports can range from number of website hits, number of requests for meetings, number of proposals, conversion rate, etc. that their team is tracking.
Another department you should have monthly meetings with is the operations team. You want to see who your most profitable customers are or their clients that aren't as profitable as you expected. You will gain insight if you are pricing your jobs right when looking at current clients and ones that didn't sign on.
This meeting can also define who your best clients are and who are the worst. This should be relayed to the sales team so they will look out for specific characteristics to find company's aligned with the current most successful businesses.
A meeting with the entire management team should be set to go over revenue, gross profit and net income by company, department and teams. Management reports like realization rates and utilization rates will give you insight on the productivity of your employees.
CEOs and owners should look at their cash flow forecast on a weekly basis so they can see problems before they actually happen. Isn't it better to have money in the bank rather than chasing a client for their payment to make payroll? Staying on top of your cash flow is a mandatory for survival, how you systematically monitor it will prevent disasters when cash is tight.
Track Both Financial and Management Reports
Businesses need both financial and management reports for their company. Your business needs financial reporting for compliance and making sure your books are up-to-date. Management reporting is used to make better business decisions backed by data.
Here at GrowthForce, we go beyond just bookkeeping and accounting. We provide critical oversight and account management to ensure that right policies, procedures and systems are implemented and accurate financial and management reports are produced.
GrowthForce helps businesses run with total confidence backed by financial and management reporting they can depend on. Based on your company's needs, we will enter the financial data on a weekly basis and close your books at month end. We are experts in both financial and management reporting and can provide you with the financial intelligence you need to make confident decisions to help grow your company.