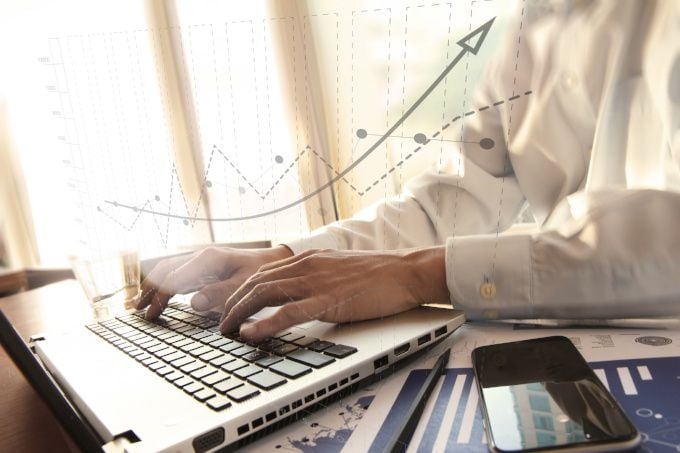 When hiring an accounting service, you should look for one that starts with "the end in mind." Hiring someone for only bookkeeping and accounting will help keep your books up-to-date and correct, but it won't do any good if the daily data they are crunching doesn't help you make more money. As the CEO or owner of a company, do you have the information at your fingertips to answer questions like:
If you don't, you're not alone. Most CEOs and owners don't get what they really need from their bookkeepers and accountants each month. Management reporting gives business owners the financial information they need to make better decisions that improve their business operations.
By starting with the end in mind, you can drive performance through custom management reports and key performance indicators from your accounting system. Management reporting is a key tool in helping you make strategic decisions for growing your company.

Let's discuss some of the parts that go into creating a customized management report for your business each month.
Key Performance Indicators (KPIs) for your SMBs
Each industry has its own set of key performance indicators. As a CEO or owner, you should know what they are for your industry so that you can meet your desired goals. If your company sells products, KPIs typically focus on sales figures, manufacturing costs and inventory turn. A service business would want KPIs to highlight pricing, ROI on labor costs, and cash flow.
Getting the reports you actually need will save time and make you money. If you are receiving reports that aren't directly impacting the business's growth potential, you are missing out on opportunities to increase profits.
Key performance indicators are a great way to analyze data and provide strategic direction that will improve your business's profitability. You'll never understand how your business performs without knowing how to keep score with your business.
Job Costing for Small to Medium-Sized Businesses
Payroll typically encompasses 70 percent of a service business's expenses. Having a system in place to allocate labor costs by customer, job, service team, and employee is a key ingredient of management reports that a good outsourced accounting service will deliver. With this information, management can receive customer, job, and employee profitability reports highlighting their most productive employees and gain the ability to tie performance results to incentive compensation.
Management reporting can also tell you if a client is taking up a large portion of an employee's time and if you are underwater, meaning their fee or retainer isn't large enough to cover your investment. You won't be able to accurately assess situations like this if you aren't doing job costing.
Time is money. And if you're not making the most out of your time, you're not making the most of your money. Through job costing, you will receive vital information that can track current operations, identify areas your business can grow and increase your profitability.
Month End Close for Small to Medium Businesses
The best run companies have a month-end closing process that ensures reports that get delivered show you the economics of that month. This includes a schedule of month-end accruals which record revenue earned and expenses incurred, independent of what clients were invoiced or which bills were paid. It means never having an artificial loss because two months of the year have three payrolls.
The management reporting package is a series of charts, numbers and summaries, on whatever your business chooses. They include the reports and KPIs we have talked about to this point. In addition, typical financial reports include:
Balance Sheets
Profit & Loss
Sources and uses of Cash
Accounts Receivable & Payable Aging
Management Reports are organized based on how the company works. Each Team or Project should have its own Key Performance Indicators (KPIs). They can include:
Company Scorecard: one page of charts showing managers trends for the drivers of revenue, gross profit, and net income.
Profit & Loss by Customer, Project, Service, Team, or Employee
Sharing these reports with team leaders keeps them aligned with the drivers of the business.
At GrowthForce we provide accounting managers with reports on their individual team's economic performance. For example, gross profit dollars, gross profit percentages, utilization percentage and realization dollars.
Days Sales Outstanding (DSO) for Small to Medium Businesses
The lifeblood of all businesses is cash flow. The easiest way to stay ahead of cash flow problems is to keep your finger on your Days Sales Outstanding.
Days sales outstanding (DSO) is a measure of the average number of days that a company takes to collect revenue after a sale has been made. DSO is often determined on a monthly, quarterly or annual basis and can be calculated by dividing the amount of accounts receivable during a given period by the total value of credit sales during the same period, and multiplying the result by the number of days in the period measured. Here is how this looks in a simple formula: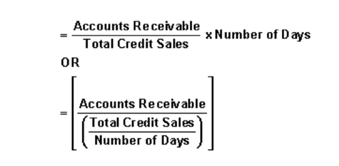 A low number means your clients are paying on time whereas a high number means you could start running into some cash flow problems since clients are paying late.
If you do have a high DSO, getting to the root of the problem should be a first step. CEOs and owners should look at their customer service department to make sure service or product they are providing is arriving on time or the quality isn't slipping. When customers are unhappy with the service or product, they might drag their feet when paying the bill.
You also want to make sure you are taking on the right clients. As a CEO, no matter how much you want to help a company or client out, you should never take on someone who can't pay you. Making sure you pick the right clients for your company will dictate the final DSO number.
Cost of Management Reporting for Small and Medium Businesses
If you choose to outsource your accounting needs, depending on the unique needs of your business, you can pick and choose what would benefit it most when outsourcing your management reporting. Outsourcing management reporting allows you to make confident decisions about the growth of your business.
Monthly services for management reporting would usually include a financial accounting package with customized reports at month-end. Depending on the company and services required, outsourcing management reporting could cost $3,500 to $5,000 per month on a recurring basis.
Outsourcing management reporting could end up being less expensive than hiring staff that have the expertise to deliver this level of accounting on a monthly basis. You'll get an on-time month-end close that includes financial and management reports that help you avoid mistakes and grow your business. Hard to put a price on that.
GrowthForce is well equipped to serve as your outsourced bookkeeping and accounting department. We provide outstanding client service with a U.S. based team of a bookkeeper, staff accountant and accounting manager who provide the expertise you need to run your business. Put your numbers to work!