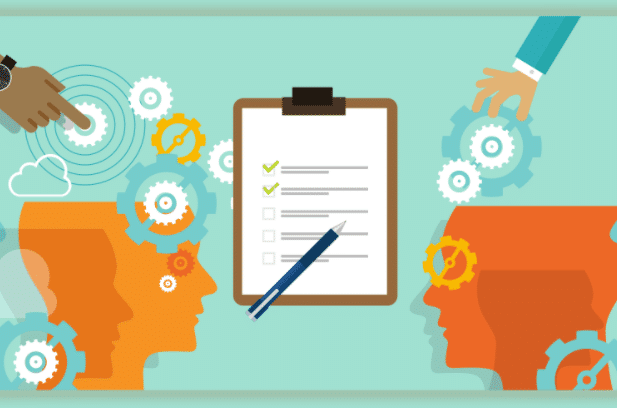 One of the hallmarks of a successful business operation is the ability to produce accurate, timely and actionable monthly financial statements. The income statement, balance sheet and statement of cash flows provide the key financial metrics that a business owner/CEO needs to monitor monthly operations.
When business managers have confidence in the accuracy of their financial information, they can make data-driven business decisions. When managers question the accuracy of their monthly financials, they are stymied from making business decisions involving a capital outlay.
The inability to make informed decisions impedes the company's ability to operate efficiently and, ultimately, affect the business's ability to grow.
As one solution to this age-old problem, GrowthForce and other client accounting services firms provide weekly reporting services in conjunction with the traditional monthly financial reporting.
Weekly reporting services promote discussion between the accounting provider and the client company about any undefined, questionable or puzzling accounting transactions.
This weekly give-and-take allows accounting issues to be solved quickly, before they build up into a time-consuming list of items to be reconciled at the end of the month.
Purpose of weekly reporting
The advent of cloud technology has greatly improved accounting accuracy by providing automation and integration of business functions.
For example, Bank transactions can be automatically downloaded into a business's accounting system. Electronic bill payment systems such as Bill.com allow invoices to be submitted and approved online.
Various software apps permit employee time tracking, payroll and travel/entertainment expenses to be recorded and entered online, instead of being submitted to accounting on manual spreadsheets.
These technologies, and more offer less human input in the accounting system, and thus, less opportunity for human errors and fraudulent activities.

While technology has improved accounting accuracy, we haven't quite reached the point of zero-entry accounting. (Sorry, sci-fi fans, accounting record keeping is not yet a robotic activity.)
Human intervention is still required to ensure that there are no missing or improperly coded transactions in a company's accounting system.
The purpose of weekly reporting allows clients to see an up-to-date Accounts Payable and Accounts Receivable report, as well as the current status of where the company is financially.
We identify items that need further explanation and any other customized reports that the client may need. This does help expedite the month-end close process.
By using a weekly reporting checklist, an outsourced accounting service helps businesses put out accounting fires before they escalate into an inferno.
Weekly reporting tasks
Typically, the accounting provider assigns a dedicated team consisting of a bookkeeper, staff accountant and controller to work closely with the client company on weekly accounting tasks. At GrowthForce, we use a weekly task list for each client which must be completed by Friday of every week.
The list includes providing a weekly reporting package to the client. The items in the package vary based on what accounting tasks are most important to the business. Items in the package range from account summaries highlighting uncategorized expenses to a list of credit card charges from the prior week.
These documents allow the Business Owner/CEO to review transactions and catch possibly fraudulent charges early.
Many businesses also receive a month-to-date profit and loss summary, so they can track profitability as the month progresses.
Some of the typical reports in our clients' weekly reporting package include:
Accounts payable summary

Accounts receivable summary

Payroll report

Credit card transaction list

Bank transaction list

Employee expense report review

Month-to-date P & L report
Each week, the accounting team keeps a list of accounting questions to ask our clients. The weekly list serves as a reminder to ask about un-cleared checks, un-reconciled accounts that need to be assigned an account code, and accounts receivable or accounts payable issues.
At GrowthForce, we call it the Ask My Accountant (AMA) or Suspense list. On the client side, firms may refer to the list as the AMA list.
When onboarding new clients, we have found QuickBooks systems with hundreds of items that need to be coded to accounts and applied to the appropriate department or job.
Our onboarding team sets up the structure through the Chart of Accounts and identifies many of the un-coded transactions. Once a client is transitioned to our service, a weekly reporting checklist maintains accuracy and helps to avoid a reoccurring issue from happening.
In a start-up business, the CFO or controller is often responsible for coding accounts. Because this person is busy running the company, he or she doesn't have the time to code a chunk of accounts at the end of the month. For most people, tackling account coding issues one week at a time is a much more efficient and effective.
Further benefits of weekly reporting
Weekly reporting helps a business achieve timely, accurate and meaningful financials which ultimately saves a business time and money.
Timely financials
By using a weekly reporting process, a business can speed up the issuing of its financial statements at the end of the month. When accounting issues are reviewed on a weekly basis, a business is required to address accounting discrepancies during a seven-day period, rather than waiting to reconcile them right before the accounting cycle closes at the end of the month.
Otherwise, the business must delay issuing the monthly financial statements until all the accounting issues have been resolved.
A business can improve its financial intelligence through job costing which requires weekly time and expense tracking. When expenses are coded to the proper jobs, a business can better determine the correct gross profit on an individual project or job.

Correspondingly, a Business Owner/CEO can decide whether a customer or job is profitable enough to maintain or if a price adjustment is necessary. We can't say it enough: Pricing is the most important decision a business owner ever has to make.
Better financial intelligence
A company can more closely monitor its financial performance with weekly financial reporting. By having weekly trial balances on accounts, a business can keep score with three additional data points per month on its management dashboard reports.
Small businesses, which live and die with cash flow, can particularly benefit from using weekly reporting to track and manage cash flow (a.k.a. the ability of the company to pay its bills and remain solvent).
Cost savings
Surveys estimate that to fix an accounting mistake costs three times as much as the cost of recording an accounting transaction correctly from the start. By tackling accounting tasks on a weekly basis, a business can spot and correct errors sooner, breaking an accounting cycle which could be potentially expensive to reverse.

The cost of weekly reporting can pay for itself by avoiding accounting overtime at the month's close. In addition, the accounting provider can design and set-up automated weekly reports in the QuickBooks Online accounting system which save labor costs by reducing manual processes.
Put your numbers to work
Small businesses characteristically have a small accounting staff. By working with an outsourced accounting partner on a weekly basis, a business can distribute its accounting workload and obtain separation of duties to deter fraud.
Too many small businesses realize that their books are a jumbled mess, but they don't want to pay to have them cleaned up. But the real problem for the Business Owner/CEO is not the messy books, but the inability to access the management information necessary to make savvy business decisions.
By employing weekly reporting from an outsourced accounting provider, you can have confidence in your numbers and put them to work to grow the business.