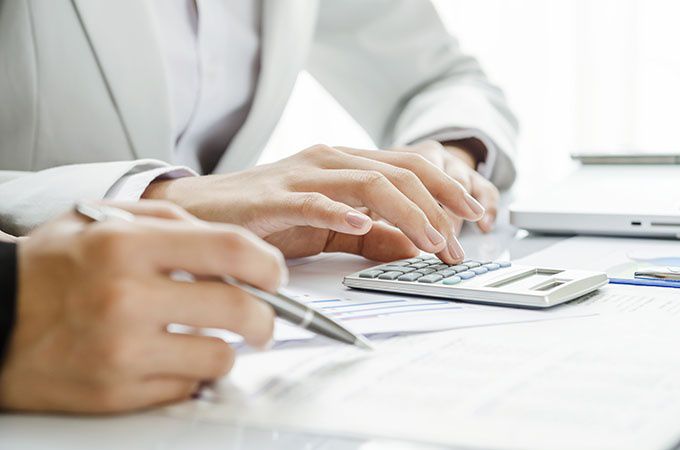 Many CEOs and owners rely on in-house bookkeeping and accounting to receive their financial statements each month because it's what they're used to. However, with technology advancements in recent years, traditional is not always best when it comes to managing your company's financial standing.
In-house and outsourced services offer different workflows when managing the bookkeeping and accounting for your company. While we understand that outsourced bookkeeping and accounting is not right for every business, if it does fit your business's needs, it can often cost less and provide more expertise than a traditional in-house accounting department.
Below we outline a few differences between what in-house and outsourced bookkeeping and accounting services can offer your business.
Quality and Training for In-House vs Outsourced Bookkeeping and Accounting
When hiring for in-house bookkeepers and accountants, you want to look for experience and proven track records at other businesses. Screening is important when hiring for a bookkeeping and accounting position because you could end up with a self-taught employee. This isn't always a negative, however, you might have a greater risk of receiving below par processing and month-end reporting.
Outsourced bookkeeping and accounting services often provide higher quality and expertise. Employees of outsourced services are usually experts who undergo continual training in accounting and technology.
Whether you choose in-house employees or an outsourced service, making sure they are trained on an ongoing basis will help ensure you get timely, accurate financials.
Internal Controls for In-House vs Outsourced Bookkeeping and Accounting
Proper internal controls ensure that the flow of information into the accounting system is accurate, timely and classified correctly during the right period. It also provides a series of checks and balances that help reduce the risk of getting ripped off.
When you have just one or two employees handling your books, your company has a higher risk of fraud. The person paying the bills might be the one reconciling the bank account, and because there isn't separation of duties, you have just given them the keys to the bank. They can steal from you and cover their tracks. And you won't find out until it's too late.
Outsourcing helps reduce the risk of fraud associated with your business's accounting because there are separation of duties and ore rigorous steps taken when providing financial statements for the business. Most outsourced companies have two sets of eyes reviewing each step with different levels of staff working on one account. There are steps taken for one employee to review the others work to ensure there aren't any discrepancies or errors.
Financial Reporting Process Done In-House vs. Outsourced
The financial reporting process will look different for each business depending on specific needs, number of transactions each month, industry considerations and many other factors. In-house bookkeepers, accountants or controllers can provide reports for your business; however, you need to ensure that they have the right education, training and skill sets to provide a quality month-end close and accurate reporting.
Many times in-house bookkeepers and accountants have other responsibilities, such as human resources, that can take time away from their core duty of accounting. When this happens, collections and financial reporting can get pushed aside because data entry, recording invoices and paying bills takes priority. For a CEO or owner, these reports are vital to cash flow and to help make decisions that impact the business.
Outsourcing your bookkeeping and accounting can help alleviate late, inaccurate or meaningless financial reporting. When you decide to outsource, you can pick and choose exactly what you need for your business. If you have a bookkeeper in-house, you usually wouldn't have to fire them.
In fact, working with an outsourced service can often make existing employees more effective by establishing streamlined procedures and training them in the best-in class policies. They can then report to an Outsourced Controller who provides oversight and can produce the financial reporting your business needs. Financial reporting will be on time and accurate when outsourcing because employees are trained, experienced and only focus on their core job descriptions.
Cost Difference Between In-House and Outsourced Bookkeeping and Accounting
For many small and medium businesses, cost is a big determining factor when choosing a bookkeeping and accounting service. A full-time in-house bookkeeper's annual salary is roughly $45,000 and a full-time accountant's salary is $60,000. Together, two employees cost over $100,000 which doesn't take into account for overhead costs.
Overhead costs add an additional 20% on top of an employee's base salary and consist of:
Payroll Taxes

Medical/Benefits

Retirement Plans

Vacation/Sick Days

Placing Ads, Screening Interviews, Testing and Training of Employees
Your business won't pay overhead costs when using an outsourced service. Outsourced bookkeeping and Controller services cost between $2,500 - $5,000 a month for small and medium businesses depending on the services you require. Even at the top of the range, at $5,000 per month, it would cost your business $60,000 a year, which is substantially less than a bookkeeper and accountant.
Which Bookkeeping and Accounting Service Should Your Business Choose?
Choosing a bookkeeping and accounting service for your business depends on which can support the needs of your business the most. In-house bookkeeping and accounting might be right for some businesses, however, many businesses find outsourcing their financial needs is easier and more cost effective.
Unlike most outsourced companies, GrowthForce is U.S. based and offers a dedicated team of a bookkeeper, staff accountant and accounting manager, working out of our service center in Houston, Texas, who provide the expertise you need to run your business. We have strict guidelines in place to ensure that there is no risk of fraud and our staff goes through continual training so they are up-to-date on accounting best practices.
GrowthForce delivers our clients actionable financials that they can count on. We are experts in bookkeeping, accounting and controller services and provide businesses timely and accurate financial statements from a team you can trust.
While we do much more than just the essentials, the core of our service is solid, reliable bookkeeping and accounting services that keep your business on track. We help companies take control of their finances and deliver actionable financial intelligence designed to help grow your business. Put your numbers to work!