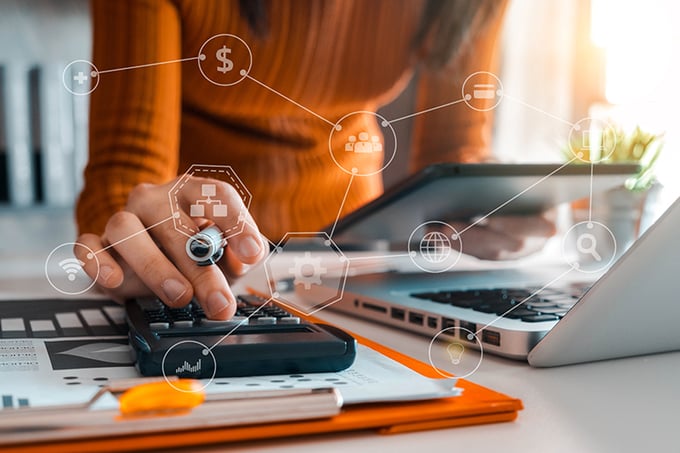 We often get asked the question "How much does accounting services cost for small to mid-sized businesses?"
To answer that in a nutshell... it depends.
It depends on the business's individual needs, anticipated growth, internal staff, and lifecycle stage of the business.
Think of it like this, when you buy car insurance, there are a lot of options to choose from. Do you want full coverage or liability only? Is this insurance for a sedan or a sports car? Being able to pick exact specifications, customizing the package so it works best for you, will impact the cost. The same applies to the principles of creating and picking an accounting team for your business.
While there are many variables directly associated with the price or cost of an accounting team, let's discuss the pricing.
There are two major components:
bookkeeping and accounting services you choose from a menu of services
Let's start with the services your company may need when you request pricing...
Bills, Collections & Deposit Services
You can streamline your billing process by hiring an accounting service to enter bills into the accounting software you use, set up online bill payments, respond to vendor inquiries, process employee expenses, and other additional items.
Nobody likes to make collection calls. If you don't like making calls on past due invoices or money owed, an accounting service can handle this for you. They are trained to do this job and can anticipate the responses from clients such as "The check is in the mail" or "I never received an invoice." Instead of taking valuable time out of your day to chase clients, a dedicated team can handle problems that can arise with billing. Once you have the payment for your service, they will also make deposits to your different accounts.
Systemizing how your business invoices clients will reduce error and wait time during the month giving you peace of mind. Most importantly, you will get your money faster.
Sales & Invoicing Services
When it comes to invoicing, an accounting service takes care of creating and sending them out to the correct clients and customers. You will also be provided with daily sales records and any reconciliations.
Tracking your daily sales outstanding (DSO) is a major function an accounting service can offer. If this number is increasing, something needs to be done to drop that number down or your business could start to incur cash flow problems. Many aspects come into play with sales and invoicing so having someone take on the responsibility will help your business.
Payroll Services
For most businesses, payroll is the biggest expense, the most time-consuming, and the most tedious process they have each month. Hiring an accounting service ensures that the job will get done correctly and on time. Some of the tasks associated with payroll that an accounting service would provide are:
Gathering or Entering Time Sheets
Processing Employee Payroll
Uploading Third Party Payroll Reports
Allocating Labor Cost by Customer or Job
Cash Flow Forecasting
Do you find yourself second-guessing if you can hire a new person, extend a line of credit or make a marketing investment? Seeing a snapshot of your financial position at any point in time will help you make better decisions. Having this menu of services provides a cash flow forecasting tool enabling you to make the right decisions when managing your company's cash flow.
Fraud Prevention/Protection for Small Businesses
Keeping information confidential and secure is a top priority for accounting service organizations. Separation of duties, locking down prior periods of data, reviewing audit trail reports, and comparing payees per canceled check to payees per QuickBooks ensuring no discrepancies are all part of fraud protection and prevention. Having an accounting service can give you peace of mind that the numbers are correct and your financial data is safe.
Month End Closing & Reporting Services
The month-end close and reporting package includes, but not limited to:
Preparing Tax & Auditor-Ready Work Papers
Profit & Loss, Balance Sheet, Accounts Payable, Accounts Receivable, Sales & Customer Reports
Key Performance Indicators (KPIs) including Company Scorecard, People Scorecard and Profit & Loss by Customer, Project, Service, Team, and Employee
So What's The Cost of Accounting for Small Businesses?
These are some of the services which could be included in your accounting package. Depending on the needs and wants of your company, these will fluctuate.
Each company's needs are different. Rates and fees will vary depending on the services you want to be included in your package.
However, we can tell you that the monthly service fees at GrowthForce typically range between $2,000 and $5,000, with a median range of approximately $3,500 for most businesses.
With that service fee, your business will get 3 staff members to be part of your team: a bookkeeper, staff accountant, and an accounting manager. To put that in perspective, you could hire one bookkeeper for $45,000 a year plus tax and benefits, to control only your books, or you could get 3 team members who produce an entire accounting team worth of duties.
With many options to choose from when it comes to an accounting team, your business should go with what suits it best. You need to trust your team and get results that are quick and accurate.