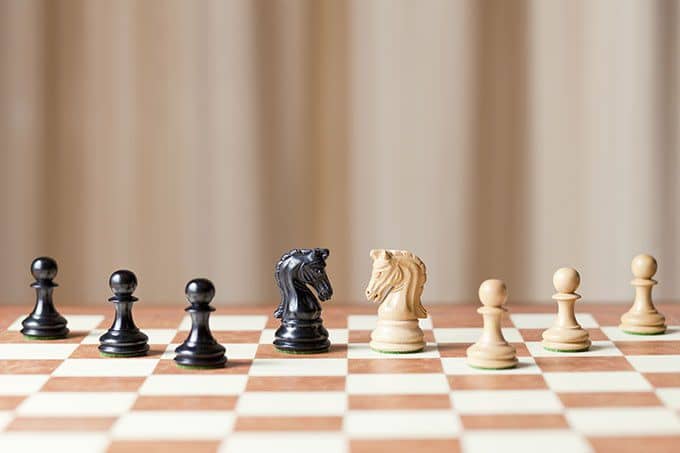 Many small to midsize businesses are starting to turn to outsourcing for many non-core functions including bookkeeping and accounting. What should you look for in an outsourced bookkeeping department? It depends on the current stage of your business, whether you have internal bookkeepers and accountants already on staff, and goals of your organization.
When CEOs try balancing their business's financials and running the business at the same time it can lead to problems as the business grows if they don't have real accounting staff in place. One way CEOs can get accurate financial statements is by using an outsourced service.
While our service allows CEOs to get out from under the bookkeeping and accounting burden, we understand you might want to explore all options available. Sometimes prospective clients ask us who we would recommend if they didn't decide to use our service. We want to address this question head on because one of GrowthForce's core values is helping businesses and nonprofits, and having our clients trust us.
Factors to Consider Before Choosing an Outsourced Bookkeeping & Accounting Service
You might want to conduct extra research if you are thinking about using an outsourced bookkeeping or accounting service. Some factors you should consider when hiring an outsourced service are:
Is it led by a CPA?
If the service company operates under a CPA, they must adhere to a code of ethics and will always do what is in the best interest of their clients, not themselves. There is also mandatory continual education that forces them to stay current in accounting best practices.
Are the employees full-time?
When choosing a service, the employee turnover rate reveals a lot about the business. When a service invests in full-time employees the employees will invest back into the business.
Are there multiple levels of approval?
Most outsourced services have multiple levels of employees working on an account. They provide a team comprised of a bookkeeper, accountant, controller and CFO that can cater to the needs of your business. Multiple levels provide internal controls that help eliminate fraud.
Is there a central work location?
When an outsourced bookkeeping and accounting service is in the same location they can collaborate on a client's books. This means that if a mistake was made they can have a meeting to teach employees how to avoid repeating it in the future.
Do they have strong technical expertise?
Choosing a company that focuses their core values and culture around being innovative will help streamline your accounting procedures. A service with strong technical expertise will be able to implement new tools and applications to help your business save time and money.
Do they offer continual training?
Focusing on training employees on new applications, changes in financial software, and current best practices improves their performance. When employees receive continual training they deliver actionable financial statements to clients.
Some of Today's Well-Known Outsourced Bookkeeping and Accounting Services
TAD Accounting: In business for over 20 years, TAD Accounting has experience in bookkeeping and accounting and employs both offshore workers and US-based employees. TAD has multiple packages a company can choose from depending on the business needs. They do not require a contract and operate on an open book model where customers can view prices on their website.
Books2Taxes: For the last 12 years, Books2Taxes has been providing bookkeeping, accounting and tax preparation services from their offshore center in India. They support multiple accounting software packages and have strong knowledge in tax preparation. Books2Taxes does not currently offer CFO or CPA services.
IgniteSpot: Founded in 2007 and headquartered in Kaysville, Utah, IgniteSpot focuses on providing CEOs with more than just accounting. They help businesses increase profitability by 10% and help clients stay debt-free.
AccountingDepartment.com: Founded in 2004, AccountingDepartment.com runs a 100% virtual model where employees work from home. They have tight security measures set in place with a locked down desktop feature. They take complete control of your entire accounting department.
Picking an Outsourced Bookkeeping and Accounting Service
When it comes to choosing an outsourced bookkeeping and accounting service for your business it is important to pick one that fits your unique needs. While many of these companies have different strengths and weaknesses, GrowthForce allows you to pick and choose which part of your bookkeeping, accounting and controller functions you want to outsource. We work with client employees, CFOs and CPAs to make sure all the accounting needs are being met.
Our cloud-based bookkeeping and accounting services allows you to begin where you need help, and add on additional services when needed. We provide outstanding client service with a U.S.-based team of a bookkeeper, staff accountant and accounting manager who provide the expertise you need to run your business. Put your numbers to work!