4 min read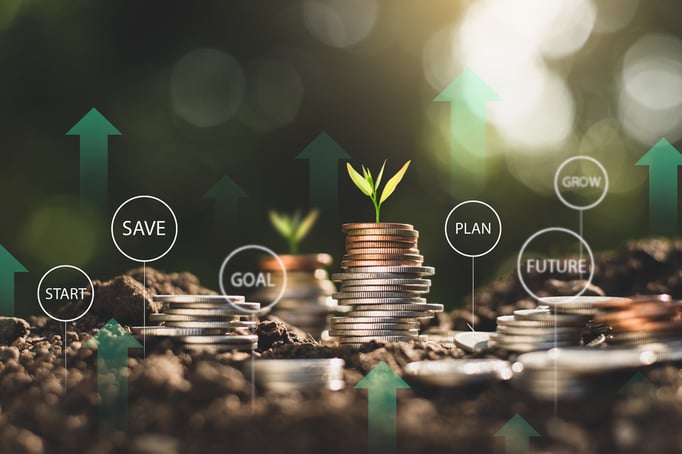 Print as PDF
No matter how much you love your company and the products and services it provides, you need to ensure it's profitable so you can continue to grow.
Make a thorough review of your pricing strategies, and understand how you price each job, product, or service.

Learn where each person spends his or her time in order to

make the most of your profit margins

.

Develop human capital strategies

to help you get more productivity from your people.

Implement job costing and use leading indicators to drive just-in-time hiring.
Every business needs long-term goals and to create a sustainable workflow that meshes your product and service mix with your consumers' needs.
But you don't have to wait for a five-year plan to come to fruition before you can start boosting your company's profits. When you take control of your small business accounting processes, you'll be surprised about the speed at which revenues and profits fall into place.


At GrowthForce, we believe in growing businesses from the inside out. After all, growth is in our name for a reason! Our team has put together five ways you can increase your profits starting now. Take a look…
Peer at Your Pricing Strategy through a Magnifying Glass
A company's pricing has the biggest impact on the bottom line. Any increase in pricing goes right to profits. Of course, you absolutely must understand the market -- and price your products accordingly -- if you want to make positive strides on your balance sheets.
Make a thorough review of your pricing strategies, and understand how you price each job, product, or service. During this exercise, you will likely gain insight into added value of the resources that you're providing. Once you delve deeper into your pricing strategy, you could uncover opportunities where you can increase prices based upon that added value. We'll dig into value pricing in depth in another article, but know that you can likely increase the price that your customers choose by offering 3 tiers of pricing for your services.
Know Where Your Time Goes
It's amazing, isn't it? Time seems to fly by faster than you can keep track of it. Before you know it, Monday has turned into Friday, and there are dozens of things that still need to be done.
While unexpected situations do arise during the day, you should be able to reasonably account for your company's workflow. However, you can't manage what you don't measure. To get a better grasp on how time is being spent and on which processes, consider implementing a time tracking system.
This will help you eliminate time leakage, which can cost you significant amounts of money in the long run.
If you trust that your people aren't doing anything to intentionally waste time, be sure to clearly communicate the reasons you're implementing time tracking well in advance of the new processes.
Make sure your people understand that you're not trying to micromanage them and that you're simply trying to identify ways to improve process flows so they can have fewer bottlenecks and frustrations in their day-to-day functions.
It's important to reinforce the rapport you have with your staff when implementing time tracking elements so they understand this isn't about mistrust.
To make the most of your profit margins, you'll want to learn where each person spends his or her time.
Specifically, focus on:
Realization, or the amount of revenue you're paying per hour
Utilization, or the percent of time you're spending on revenue-generating efforts
Look for time tracking and schedule software that's easy to use and integrates well with accounting and other operational software. At GrowthForce, we specialize in QuickBooks accounting systems and QuickBooks Time is a great add-on option.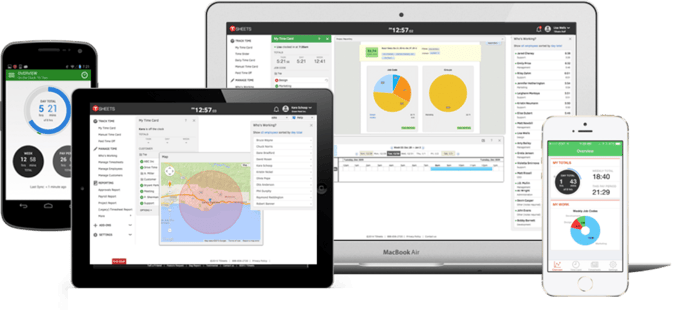 Implement Job Costing
Many business leaders tend to rely on historical trends based on income statements and balance sheets to make decisions. Unfortunately, these reports -- known as financial accounting -- don't necessarily tell the whole story.
To truly maximize profits, you need to know what's going into those numbers that are being reported on your financial statements.
This is where job costing comes into play. Also known as labor cost allocation, job costing gives you a window into the actual costs of your workflow, allowing you to see profitability as well as to identify bottlenecks, opportunities, and benchmarks with regard to your:
Clients
Projects
Employees & Teams
Products & Services
Sales & Marketing Benefits of Job Costing
Once you know which products and services are most profitable, you can focus your sales and marketing efforts on them, honing in on your ideal clients with tailor-made campaigns.
Managerial Direction & Guidance
Job costing allows your managers to receive clearer, more realistic gross margin targets. The more defined your company's initiatives are, the more quickly you'll be able to watch your profits soar!
Bear in mind -- you need accurate gross profit reports, or job costing simply won't work.
People Drive Profits
Managing your team doesn't simply mean you need to track the amount of time they spend on certain tasks. Human resource and talent management go far deeper than clock watching.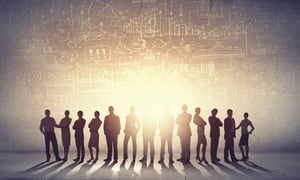 Developing human capital strategies will help you get more productivity from your people. The science of a happy workforce is simple: engaged employees equal increased productivity and profitability.

Making the most of your company's human capital isn't as simple as it may seem at first, but once you understand what your employees need from you to be happy, the processes tend to fall into place fairly easily.

As you look for ways to enhance employee engagement, create a company culture that's bound by the 5 Steps to a Profitable Service Business, embracing the following fundamental ideas:
Strategy -- Understanding (your) who, what, when, where, why, and how.

In other words:
Why do you exist?
Who are your ideal customers?
What are your product and financial strategies?
When do people choose you over your competitors?
Where do your employees fit into your business plan? Are they assets or expenses?
How do you reinforce your business's mission, vision, and goals by way of company culture?
Written Goals -- Know what you want, and reinforce it by putting it writing.

Talent Management -- Define successful behaviors, and learn what makes your people tick so you can capitalize on their strengths and recruit people who have those behaviors. Remember, you can train people to do tasks, but you can't train them to be someone they're not.
Keep Score -- Review departmental versus individual scorecards so you can better understand how your people contribute to the overall profitability of your business.
Recognition & Rewards -- People respond to personal recognition and opportunities for career development. The more you take care of them, the more likely they are to take care of you, too.
Use Leading Indicators to Drive Just-in-Time Hiring
When you monitor leads and proposals properly, you'll afford your staff and potential clients a better experience. The key lies in understanding how your leading indicators work for or against your business.

Hiring
If you hire too far in advance, you'll put people on a payroll that can't support the cost without increased production.

On the other hand, when you onboard and train new staff members right when you need them, your new employees can hit the ground running. When the timing is right, you'll smooth out your stair step profitability, and prevent the added expense that can be incurred from hiring too early.

Client Management
It's important to understand where your proposals lie in your workflow. If you have a ton of new business that's ready to be finalized, but you don't have sufficient staff to take care of your clients' needs, you're prepping the pipeline for disaster.
To ensure you have enough people on hand to manage your incoming business so as to not leave your new clients out in the cold look at your leading indicators to help make sure you have enough lead time to hire people with the behaviors that will make you successful.

A profitable small business begins with five simple steps. SMB accounting can be complicated, but with the right tools -- and a group of great folks working beside you -- you can overcome many of the challenges that could otherwise prevent your profit margins from realizing positive results.