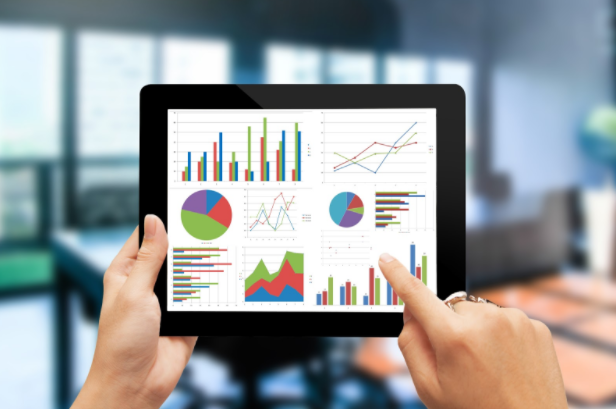 In our recent eBook, The CEO's Guide to Keeping Score, we discussed what makes one business wildly successful while others struggle to survive. The key is understanding the importance of monitoring actionable financial information, and we demonstrate how to use scorecards to accomplish this.
How do you build scorecards that will help you make decisions that help your business be more successful? What should you monitor to help your business run better, grow faster, and make more money?
You need to understand how to Put Your Numbers to Work by creating a monitoring system for leading indicators and learn how to read your KPIs to make data-driven decisions.
Put Your Numbers to Work
In business, those actionable statistics are called: key performance indicators or KPIs. These are the predetermined, measurable drivers of the business that fuel a company's business success.
The traditional way that most businesses try to keep score is through their financial statements. However, an income statement, balance sheet, and statement of cash flows aren't actionable.
They show the historical results of a business' performance. Those documents don't provide insight into how the business got to that point, or what needs to be done to change those results in the future.
Most accounting systems, such as QuickBooks, don't readily provide KPI reports that help drive performance. That's why strategic CEOs must look beyond the traditional financial statements that are built into QuickBooks and learn how to use scorecards to get actionable financial intelligence that will put your numbers to work.
Create a KPI Monitoring System
Once you take on the mindset of a strategic CEO and understand the kinds of decisions you'll need to make, you can ask the right questions to determine which KPIs are right for your business. Then you can leverage your accounting system to set up a KPI monitoring system.
To produce the KPIs your business needs on a consistent basis, you may find that you need to automate some business processes, like time tracking, or setting up reports to calculate additional metrics, like gross profit - both of which are essential for job costing.
You also need to make sure your books are on an accrual basis and not a cash basis.
Cash basis reports get skewed based on the timing of cash in or out. For example, having a bi-weekly payroll means twice a year there are three pay periods in one month. That means payroll costs for those months are 50% higher than in the other ten months.
Those two months are wrong because the net income is understated and the other 10 months are also wrong because the payroll is understated. Accrual accounting records the income that was earned and the expenses that are incurred, regardless of when the cash came in or out the door.
Make Data-Driven Decisions
Now that you know how to identify and track your business' KPIs, the next step is to understand how to read the KPI charts. The ability to analyze the data found in the graphs allows CEOs to make informed, data-driven decisions about the five key business areas discussed in The CEO's Guide to Keeping Score - Inside the Mind of a CEO.
To help make our Keeping Score eBook more actionable, GrowthForce has created a companion Excel Scorecard KPI Template you can use to build your own KPIs. This customizable template makes it easy to enter your data and build the charts and scorecards discussed in the guide.