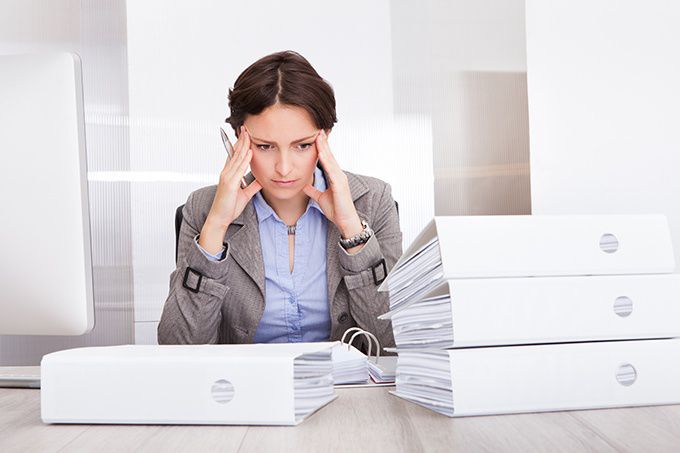 Management reports are the key in allowing you to dive deeper into the financial standing of your business. Unlike financial reporting, management reports help CEOs and owners to really understand who their most profitable clients are, what makes them profitable and figure out if they are pricing their jobs right. You'll be able to make confident decisions backed by data instead of going with your gut.
We find that some businesses don't have a system set in place or follow the best practices when producing reports for management. Because these reports are helpful in assessing the financial standing of the company, we are going to discuss areas where companies fall flat when it comes to their management reporting.

Your Company Isn't Receiving Management Reports
Some businesses may not use any management reports, with a notion that the financial statements they receive give them enough insight, and that they don't need in-depth reporting on specific areas of their business. However, financial reports show past performance, and don't provide insight into future performance or help influence decisions on how to increase profitability.
You might not realize that management reports can be customized to your business's unique needs. Key Performance Indicators for each industry set benchmarks for reports a company might need. For instance, service businesses would want to see their realization rate because the majority of their cost goes to payroll.
Realization rate shows the total revenue earned divided by the hours paid, which helps you understand your productivity level. You can use realization rate for employees, jobs and even departments.
On the other hand, if you are a product heavy business, you would want to be able to track inventory and see what is sitting on the shelves each month and how often you need to restock items that are selling quickly.
No System in Place for Creating Management Reports
If there isn't a system set in place and procedures to follow, it's hard to run management reports each month. The hassle will outweigh the benefits of the reports. When you set up your accounting software, let's say QuickBooks, you can design a system that will allow you to automate the delivery of your monthly reporting package. It takes extra time to set up in the beginning, but once the reports template is in the financial software, you can pull them at any time to get a true picture of where you stand.
Creating a system that delivers a management reporting package is not easy for everyone. If you aren't an expert, it can take time and cost money when researching and implementing the system. A quick and painless way to get an accounting system design that is customized for your business is by using an outsourced bookkeeping and accounting service. They can provide clients with a working ecosystem of applications that integrate with the general ledger to produce both financial and management reporting.

Too Many Management Reports Are Hard to Track
When it comes to management reports, less is more. The more reports you add to your list the more time it takes to review.
The main goal of management reporting is to help CEOs and owners make decisions that will impact their business in a positive way. If too many reports are causing a distraction, you need to step back and figure out which reports your business needs and will benefit from the most. Some common management reports are:
Budget vs. Actual

Profit and Loss by Customer, Class & Job

ROI on Marketing Spend

Utilization Rate

Realization Rate
When you have reports that get too segmented, it is hard to read the report. Management reports were created to be user friendly and easy to read for CEOs and owners. They should not become something you have to study to find out the answer.
Why Management Reporting is Good for Your Business
If you want to take the guesswork out of managing your company, management reporting is the first place to start. CPAs, in-house employees or outsourced bookkeeping and accounting services can provide these reports for you on a monthly basis. You can start with a reporting package based upon initial goals, but it is always possible to reevaluate and add reports that provide more actionable information. The key is to understand the drivers of your business and to build a reporting package that helps you measure performance against that data.
GrowthForce wants to take away the guesswork for CEOs and owners. We provide monthly financial and management reports you can trust to run your business and maintain your books to help solve problems and issues if they arise. We follow a detailed policy and procedure manual and specific delivery timelines when producing management reports.
Imagine having peace of mind about your business's financial health because you have your fingers on the pulse of the drivers of your business. Let us help you set up custom management reports for your business so you can start making informed decisions over gut instinct.