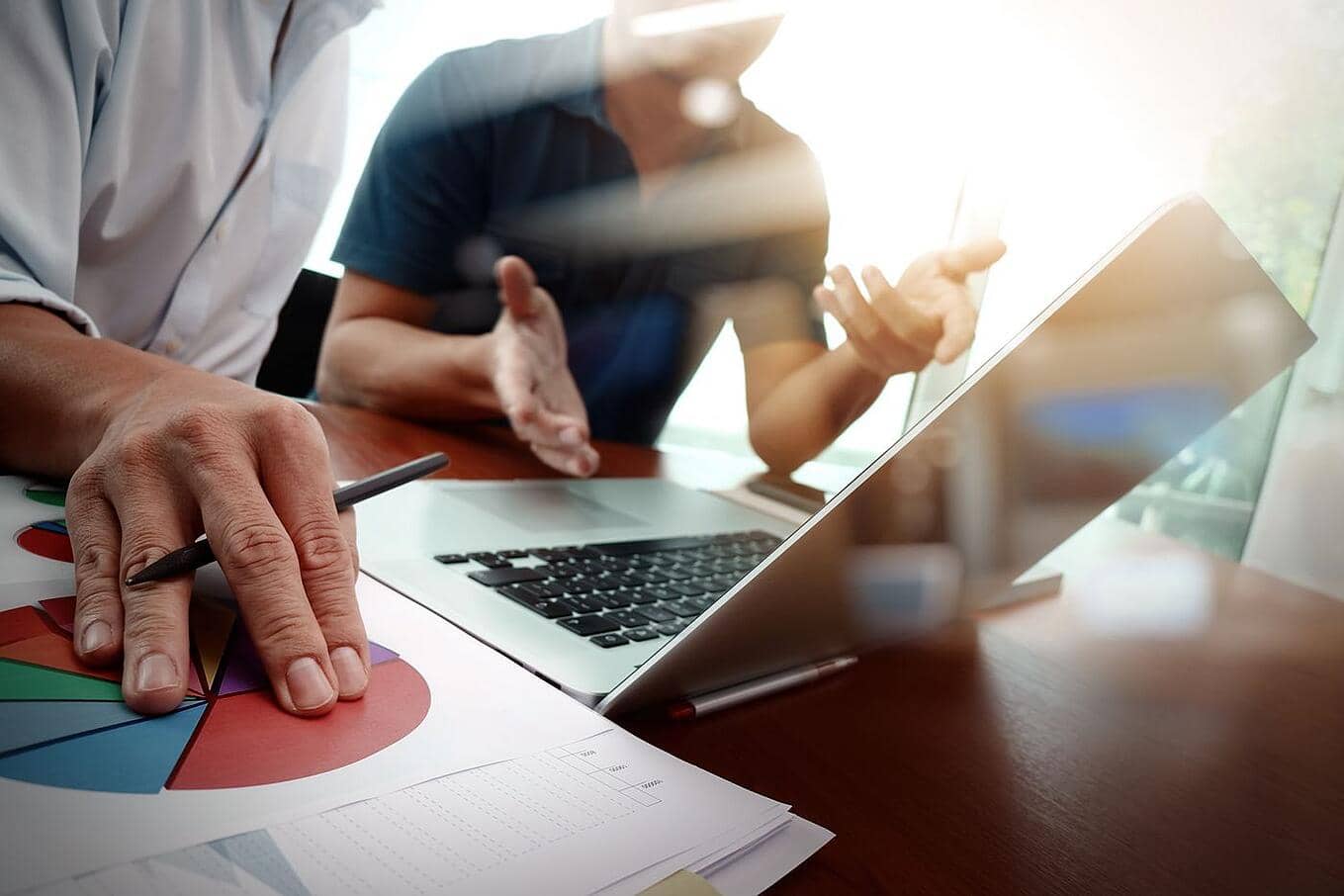 Finding a financial system that works best for you and your business is important for your success, and with many options to choose from, it might seem difficult to find the right software.
As a company that has been a leader in the accounting system design for over twenty-five years, we have found that QuickBooks is the best option for small and medium service business and nonprofit business's accounting needs.
QuickBooks for Small Businesses
Since QuickBooks was completely re-written with a new API architecture in 2006, it has become a leader in bookkeeping solutions for both the small business owner with limited experience and enterprise C-level executive users.
QuickBooks caters to a wide variety of businesses and has two different platforms to choose from: QuickBooks Online and QuickBooks Desktop.
In order to make the best informed decision when choosing which is best for your company, below we will outline the main features and the cost associated with each.
How Much Does

QuickBooks Online

Cost? A Review of Features and Pricing
QuickBooks Online (QBO) operates very differently from the desktop version. You can purchase a monthly or yearly license and updates happen automatically as they are released. Some reasons businesses choose QBO are:
Access from any location including mobile devices
Cost effectiveness
Integrates with a broad range of additional apps that create a financial eco-system for small business
Many small businesses, without a need for complex reports, will opt to use the online version. Startups also tend to use this version because of the low cost and accessibility.
There are three options to choose from with QuickBooks Online: Simple Start, Essentials and Plus.
Simple Starts about $15 per month. It covers the basic needs of a business; tracking income and expenses, invoicing and syncs with your bank. If you need more features than Simple Start offers, the next option is Essentials.
Essentials costs are around $30 per month and has additional features such as bill pay and profit & loss reporting.
Plus offers more advanced features. It costs around $40 per month and provides everything that Simple Start and Essentials provides along with inventory tracking and 1099 preparation.
The price for QBO fluctuates so we can't provide an exact monthly fee. There are added fees depending on the number of users and if you want to integrate applications at time of purchase.
How Much Does

QuickBooks Desktop

Cost? A Review of Features and Pricing
QuickBooks Desktop (QBD) allows for more in-depth reporting like manufacturing, inventory, and job costing. It also allows for more users per file. Some top features include:
Multiple User Access
Job Costing if you use Intuit or Insperity Payroll
Profit and Loss by Class, Service Item, Customer or Job
Forecasting
1099s
Unlike QuickBooks Online, you purchase the software, install on your servers or desktop, and have the option of updating every year. QBD has upfront cost because the software has to be purchased. There are three options to choose from: Pro, Premier and Enterprise.
Pro software starts at $300 and provides up to 3 users per license.
Premier ranges from $500-$1,200 with 5 user licenses. Premier also allows your business to track inventory and make purchase orders.
Enterprise is more robust and costs $2,200 to $5,000 depending on the licenses you need. If you need accurate job costing and manufacturing, this is the best option.
Just like QBO, the cost can vary drastically for this product depending on how many users and the specific features your business requires.
Integrating Applications on QuickBooks Online and Desktop
There are many options when it comes to being able to integrate apps with QuickBooks. Apps that help with billing, timesheets, job costing, etc. are available to customize your software so you can track exactly what your business needs. Some top apps we like to use are:
This app manages your accounts receivable and accounts payable. You can send and pay bills through this app and it automatically syncs with your QuickBooks system. You don't have to go through the process of printing checks, signing them, sending them out, and then waiting for it to get cashed. The Bill.com app costs about $30 per month.
This app tracks employee hours and integrates them with QuickBooks. Because of the integration, it eliminates double keying for entering time. An employee inputs their information and it is automatically updated in QuickBooks. It helps cut down the time associated with managing payroll. It costs $8+ per month depending on the needs of your business.
Management expense reporting is now as easy as taking a picture of your receipt, uploading it with the appropriate code and being approved in QuickBooks. The cost for Expensify depends on the type and number of users you have. It can range from as little as $5-$10 a month and goes up depending the users.
If you use PayPal to receive payments, it can automatically sync to QuickBooks when you integrate the app. Receipts are made, corrects taxes are transferred and other key details will be securely entered into QuickBooks. This app is currently free for all QuickBooks online users.
Which is best for your Small or Medium-Sized Business?
QuickBooks Online vs QuickBooks Desktop
As you can see, there are many differences between QuickBooks Online and QuickBooks Desktop.
While QuickBooks Online offers a lot of the same capabilities as the desktop version, it doesn't currently allow for major functions or multiple users to access the same file at the same time.
QuickBooks Desktop allows for more reporting but doesn't have the same easy accessibility of QuickBooks Online (although you can host the Desktop versions on a Cloud Hosting Provider.) Your company's needs will determine which version works best for your business.
If you are unsure which version of QuickBooks your company needs, GrowthForce is here to help! We are an Intuit Premium Reseller with Advanced Certified QuickBooks Pro Advisors available to help you choose the right QuickBooks System for your business needs.
We can also integrate QuickBooks with the best apps to complete your small business financial ecosystem. And since we're Premier Resellers, we'll get it for you at a great price.