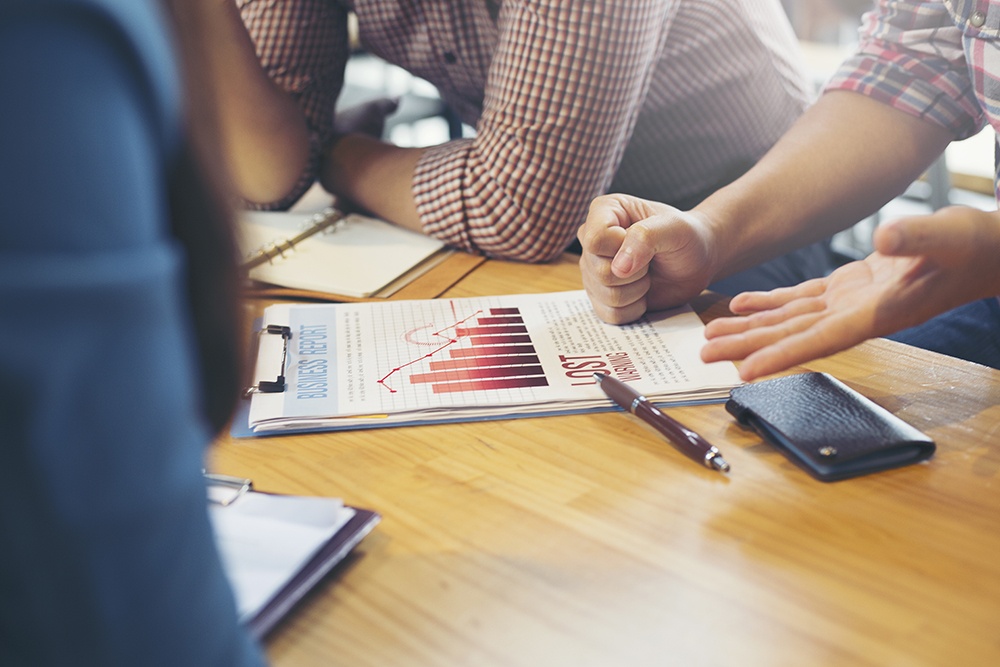 Small and medium-sized businesses and nonprofits often cannot afford to hire a full-time department of in-house bookkeepers, controllers, accountants and a CFO. Most business owners handle all of their own bookkeeping and accounting from the start. As a business grows, however, this job becomes more and more challenging and increasingly requires lots of time and financial expertise.
Some business owners choose to hire a bookkeeper to shoulder some of the back office burden. Having one person in charge of a company's finances, however, puts the business at great risk of internal fraud.
In addition to exposing the organization to the risk of fraud, when leaders in these businesses fail to find an affordable solution such as outsourcing, the back office functions in these businesses suffer, leading to the potential for wide-spread business risk.
10 Business Risks Reduced by Outsourcing Your Business's Bookkeeping and Accounting
1. Faulty or Ineffective Accounting and Technology Systems
Without expert advice, you'll likely build a bookkeeping and accounting system that is at best limited, and at worst flawed and error producing. High quality outsourced providers stay abreast of the industry's latest technology and have the ability to test new systems before recommending them to their clients.
When you partner with a reputable outsourced accounting services provider, your business will have access to the best, vetted bookkeeping and accounting technology with built-in ongoing user support.
2. Employee Errors
Even if you hire the most trusted and experienced individual to handle your bookkeeping and accounting in-house, your business is still at risk of human error.
An outsourced provider offers a team of professionals to handle each client's accounts with built-in checks and balances to ensure accuracy and timeliness.
3. Penalties for Non-Compliance
Without a reputable and experienced bookkeeping and accounting professional who maintains their education and keeps up with ever-changing tax code and regulations, your business is at risk of non-compliance. These errors not only incur hefty fines and penalties, they can also damage your business's reputation and put your insurance and licensing at risk.
4. Operating in the Dark with Outdated Financial Statements
If your bookkeeping and accounting department is not robust enough to handle the daily responsibilities, while also generating financial reports accurately and on time, then you risk keeping your business under poor financial management.
Without accurate and up to date financial data, you have no way of knowing the true state of your company's finances. You cannot predict cash flow shortages or even determine whether or not you are profitable. An outsourced provider ensures you always have accurate financial data and reports delivered when you expect them.
5. Cash Flow Issues
A business operating without accurate financial data will undoubtedly encounter cash flow problems. A cash flow shortage occurs when more money is flowing out of a business than is flowing into the business. Although they are more common in seasonal businesses, all types of businesses experience ups and downs when it comes to cash flow. Well-managed businesses, however, actively forecast their cash flow and implement strategies to stay afloat during a cash flow shortage.
An outsourced bookkeeping and accounting provider can help you improve and monitor your company's cash flow with cash flow statements, cash flow forecasting and by providing strategies for successfully preempting a cash shortage.
6. Allowing Expensive Clients to Sabotage Profits
With management accounting, you can measure and track costs and profit margins on individual clients. This allows you to see which of your customers actually makes money for your business and which customers cost more than they are worth. As a result, you can either stop doing business with unprofitable clients or you can consider restructuring your pricing.
An outsourced accounting service can help you determine which of your clients are costing your business and how you can change the relationship, contract terms or your pricing structure to transform losses into profits.
7. Forgetting about Receivables
Without a properly staffed bookkeeping and accounting department, a company's accounts receivable can easily fall by the wayside. As a result, your business will not receive payment in a timely fashion. With your company's payables still owed at the same time, letting receivables go too long or failing to collect on past due accounts can put your company's cash flow in a bad situation.
With outsourced accounting, the timing of your payables and receivables will be synced to ensure you have the cash you need when you need it.
8. Gut-Based Decision Making
Without management accounting, business owners run the risk of making reactionary – rather than strategic – decisions. Consequently, the company's finances are always a step behind, cash flow shortages loom around every corner and the company will perpetually be at risk of failure.
When your company outsources its back office functions, it will benefit from the early establishment of sound bookkeeping and accounting practices. As a result, you will have access to a wealth of financial data which allows you to view financial trends, foresee potential financial challenges and to make data-based, strategic decisions to drive growth, increase profits and put your company on the right path.
9. Spending Too Much on Ineffective Marketing
Business owners who do not have access to or a thorough understanding of their business's financial reports, have no effective way to measure their customer acquisition costs, customer lifetime value or the efficacy of separate marketing channels and advertising campaigns.
With accurate financial data, you can measure and track key performance indicators to prevent overspending on ineffective marketing by targeting your advertising budget to the most effective channels.
10. Not Completely Understanding Your Costs
With an inadequate financial department, you will not have a complete understanding of your business's true costs (direct and indirect). Without the ability to time-track employees and perform job costing accurately, you cannot adequately price your products or services because you do not truly understand the full costs associated with each hour of an employee's time, each job or each project.
An outsourced bookkeeping and accounting provider will set up the necessary technological tools for accurate time-tracking and cost allocation to help you understand your costs, reduce expenses, optimize pricing and increase profits.
Improve Your Financial Acumen and Become a Better Business Leader Partnered with GrowthForce
GrowthForce helps companies take control of their finances by providing a unique business solution - a cloud-based Accounting Platform with Advanced Bookkeeping, Management Accounting and Controller Services. We alleviate the bookkeeping burden and deliver actionable financial intelligence designed to help you grow your business.
By outsourcing your bookkeeping and accounting functions, you can ensure that your financial operations are well managed. It's an efficient, flexible, and professional solution for your business back office, and you'll receive accurate financial reports from experts in small business accounting.
GrowthForce provides outstanding client service with a dedicated U.S. based team of a bookkeeper, staff accountant and accounting manager who provide the expertise you need to run your business.