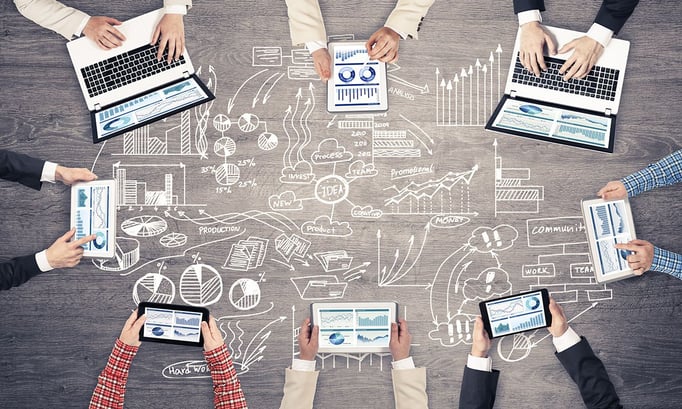 As a result of being both an experienced business owner and avid conversationalist (my wife would say I talk too much - I just like asking questions), I have learned, with utmost certainty what makes a strong foundation for a successful business.
This is why we do accounting.
In discussions with clients, CEOs and business owners, they often mention the problems they are having in their businesses. In most cases, it seems to be a result of not having the right people, systems and tools in place to run their business, or the information available to help them understand how to fix their issues.
As accounting professionals, we are experts at tracking and compiling the numbers and helping you understanding the leading indicators of what causes success or failure in a business. Unfortunately, while you're not always getting this actionable financial intelligence from your business's accounting system, it's important.
The biggest differentiator when it comes to the right outsourced accounting service provider is team & technology, and I'll tell you why...
The right kind of team can take your accounting function to the next level. They will not just keep your books in order, but will encourage better decision-making with insights into the drivers of your business's success. When you get a knowledgeable and dedicated team that is focused on the accounting function for your business, it allows you and your staff to put more effort into productive opportunities to increase profits and help the business grow. Combine a great team with technology and you get actionable financial intelligence.
The most up-to-date and optimized system of technology to manage your financials is incredibly beneficial for your organization, not just for operational efficiency, but also to gain actionable financial intelligence and peace of mind.
When chatting at networking events about outsourced bookkeeping and accounting services, it's not uncommon for someone to ask me about the pros and cons of a virtual accounting team compared to on-site accounting staff.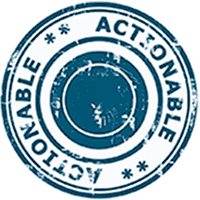 At GrowthForce, we certainly understand the importance of recruiting and retaining the right staff, and we have cringed when our clients share their personal bookkeeping horror stories. By far the most memorable account was a client who went through 3 "bad hire" bookkeepers in 18 months before calling us and saying, "I never want to go through this again."
Simply put, the primary benefits of an outsourced bookkeeping and accounting service include having a highly experienced team instead of one person, state-of-the-art technology, and improved internal controls to name a few. As an added bonus, all these benefits typically come at a reduced cost as well.
Why is team and technology is so important?
Team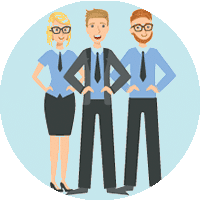 When it's time to staff up in the bookkeeping department, it can be a serious challenge to hire and train qualified professionals - all the while maintaining current levels of service. Until you have a full-scale human resources team capable of recruiting, training and retaining quality staff, you're likely to suffer through this process.
In addition, its hard to hire the right level of expertise in just one person – either you overpay a senior level person to do the basic bookkeeping or you use a junior level person that doesn't have the expertise and experience to handle more sophisticated tasks like closing the books and producing management reports.
The alternative, outsourcing your accounting function, removes the burden and worry of hiring and training staff. Allow me to toot our own horn here for just a minute so I can make this point - GrowthForce delivers menu-based outsourced bookkeeping, advanced accounting and controller services to its clients by assigning an dedicated team to each client.
From the start, the team maps out the processes and assigns responsibilities based on the level of experience and professional knowledge required for each task. This allows us to streamline and automate processes to control costs, reduce the risk of fraud by instituting internal controls, and deliver timely and accurate financial information by always having a team to rely on instead of a single point of failure. You get as-needed financial expertise to help you run your business. Clients also have the ability to ramp up services as needed - choosing which bookkeeping services to keep in-house and which to outsource.
Technology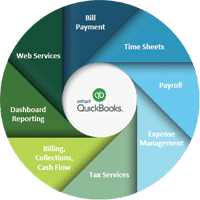 Any time you bring on new staff, you have the problem of technology: training, more licenses, more equipment, more headaches. A virtual bookkeeping service can (virtually) eliminate this problem. Not only do you outsource the bookkeeping tasks, but you also outsource the onus of keeping up to date on the latest training and software updates - Yes, we do that for you, as well!
A QuickBooks Centric Smart Back Office integrates your financial systems to automate procedures and deliver actionable financial intelligence.
The advantages of using cloud-based accounting software takes your accounting function to a new level, to...
Make More Money- Timely, accurate financials are key to a business's ability to grow and be profitable.
Save Time and Money- Automating your back office will save time and money and get you more accurate, timely and meaningful reports.
Get Peace of Mind - Reduce the risk of errors and fraud with integrated systems and checks and balances built into the system.
Security
A big part of team and technology with a good outsourced accounting service provider, is security. Outsourcing your accounting function with the right provider can provide excellent internal controls and an audit-ready process. The importance of this cannot be over-stated. In smaller businesses, there is often only one person overseeing the books. This can be a prescription for disaster.
Without the appropriate separation of duties, it is much easier for a thief to cover their tracks. At the very least, the person who writes the checks should not be the same person that closes the books!
GrowthForce, for example, follows processes and procedures that keep your books in order and keep you virtually audit ready 12 months a year. Depending on your industry, you may need to get audited at some point, whether by a government agency or as part of a contract option. Knowing that you have an audit-ready process in place will save you countless hours and protect against the potential consequences of a system that isn't audit-ready.
Outsourced bookkeeping and accounting can be an ideal solution for growing businesses. With the right team, you can quickly ramp up (or down) to meet needs, have access to the best-of-technology, and provide a much more effective security process - all at a cost-effective price point.
Is it time to assess whether your business is a good fit to outsource your accounting function? Take our 3-minute assessment to find out... and access some great financial management resources.