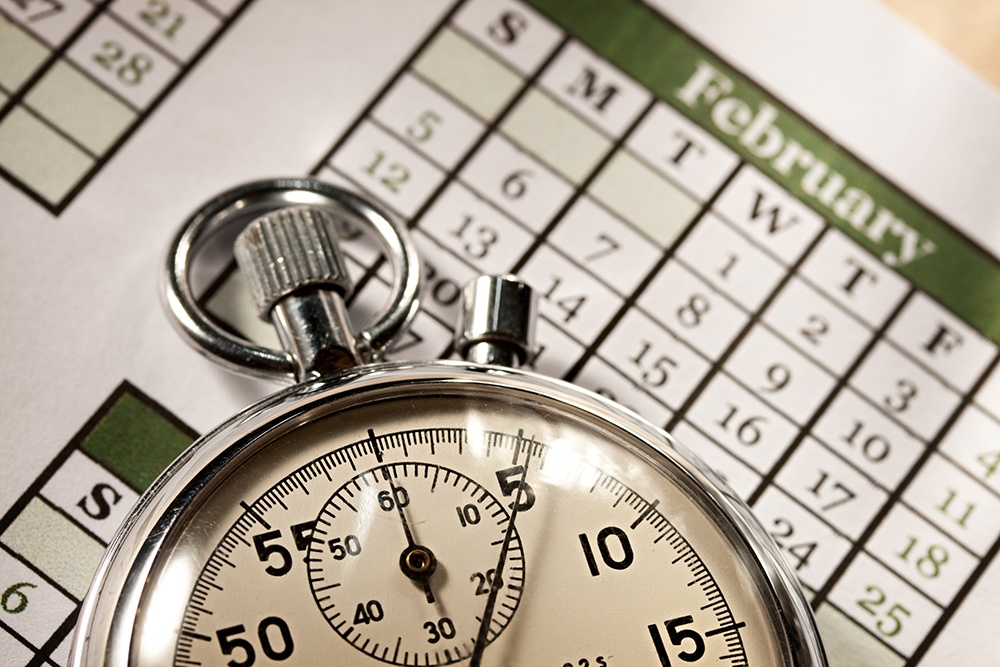 "The future success of a company may depend on whether it adopts a growing movement known as zero-entry accounting." ~ Stephen King CEO of GrowthForce
Yes, I actually quoted myself there, because I recall back when I first started to believe in the reality of zero-entry accounting and I discovered TSheets™. To achieve zero-entry accounting, companies need to deploy technologies that cross-communicate and allow for the immediate, automatic handoff of information from one system to another.
Here at GrowthForce, we focus on streamlining the accounting processes for our clients. We continually research and test apps and web-based tools that integrate with QuickBooks™ to provide small businesses with a seamless, optimized financial management function.

We've tested many options for time-tracking and payroll and we found that TSheets is number one! Since time-tracking and payroll are a big concern for many service-based businesses, we want to share a few points about why we love TSheets...
HOW TSHEETS IMPROVES OPERATIONAL EFFICIENCY
When time-tracking and payroll is done manually, is uses up a lot of staff time and resources. Instead of entering timesheet information into the system by hand, you can choose to automate these processes. By adopting an automated system for capturing project-related costs and employee time, you can easily feed this information into your bookkeeping system (if it isn't integrated already).
We once had a client who said, "I would love to put a GPS chip on my employees, so I know if they're really on the job site." We surprised him by saying, "Guess what? We can do that with TSheets!" With GPS location services on an iPhone, TSheets can be set up to automatically start the time clock when employees show up at a job.
Another client complained that their employees were often late with submitting their timesheets. Again, we had a great solution, TSheets! Tsheets has reminder notices so employees don't forget to log their time, and management won't forget to approve them. TSheets will send staff an email at the end of the day that says, "Your timesheets are due." Employees click on the email link, view their job lists and fill out their timesheets in a couple of minutes.
If the employee ignores the request, the supervisor gets an email that says, "Charlie didn't submit his timesheets." If you require timesheets daily, there's no better way to enforce that policy than the manager asking the next morning, "Charlie, did you submit your timesheets for yesterday?"
Unbilled Time
If your business's financial, time tracking, and payroll systems aren't integrated, it's likely you have time and expense leakage that is going unnoticed and unbilled. When project-based businesses lose sight of project management, travel time, and other non-billable time, it's not uncommon to go for months without knowing whether you're underwater on a job or project.
Preventing Fraud
Fraud is one of the biggest reasons you should move away from manual processes in favor of automated accounting processes.
Payroll is an easy way employees can rip you off if you're not careful. With an automated workflow in an online time tracking platform like TSheets, a bookkeeper can't create a fake employee or add extra hours to their own salary.
WHY WE LOVE TSHEETS
Job Costing & Reporting
For accurate and holistic job costing, timesheets needs to be integrated with QuickBooks. We recommend TSheets, because it is the #1 time tracking app that integrates with Quickbooks and their customer service is the best. Our clients love it because it makes time tracking more efficient and accurate. Our client's employees love it because it's easy to use and they know they are getting paid for every minute.
It even has employee scheduling - "See who's working in real-time (so you know who's available to take a job), notify employees of schedule changes and assignments with text, email, or push notifications, and get alerts if employees haven't clocked into a job or shift as scheduled." ~ TSheets
GrowthForce helps businesses achieve accurate job costing by fully integrating their accounting, time tracking and expense management systems. While we work with any time tracking system that integrates with QuickBooks, TSheets is our favorite.
Faster and More Efficient Payroll Process
"With employee hours tracked in real time, employee timesheets are ready for payroll whenever you are. It's delightfully easy time tracking for delightfully fast payroll." ~ TSheets
With TSheets, you can make a simple Start or Stop button accessible through your employees' iPhone, or use their GPS system to automatically fill out a timesheet or call it in. Once the timesheet is transferred to QuickBooks, it utilizes a built-in feature that allows you to use timesheets to generate payroll.
When you run payroll, payroll is automatically posted inside QuickBooks, pulling in allocated information from what's on the timesheet. By coding time at the economic unit, the customer or job level, you can generate true profitability reporting by tagging each job.
You can then:
Add custom fields to a job form

Track the sales rep. who sold a job

See profitability by industry, team, sales rep and marketing campaign
We make it really easy for your staff to track the time they spend on every job, customer, product or service, and we automatically feed that information into your accounting system. Once it's in your accounting system, we use that timesheet information for billing purposes, to generate payroll, and to automatically allocate your labor costs based on the timesheets and direct expenses.
Want to learn more about how we can help automate your accounting processes?...