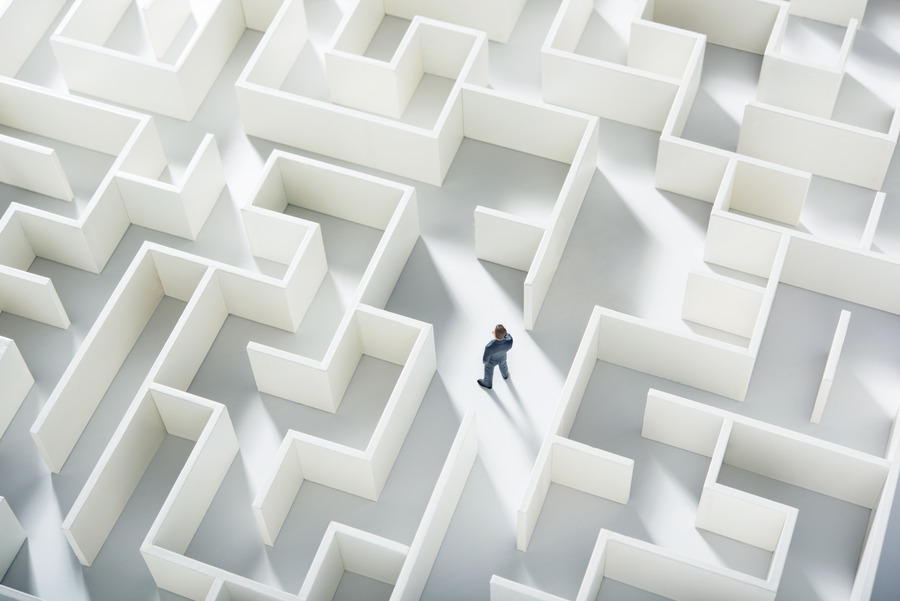 Much of the conversation around entrepreneurship focuses on the beginning phases of a company: the idea, the conceptualization, the launch, the startup and the business's growth. These early phases of business ownership are full of excitement, moments of inspiration, motivation and risk-taking.
When getting into business, focusing on growing a business and managing the day-to-day, many entrepreneurs never even consider what the end-game looks like – when the business will enter maturity and, when the time comes, how his or her role in the business will end.
How to Recognize the Final Life Cycle Stage, Business Maturity
Every successful business develops throughout a business life cycle. This life cycle begins with the development and start up of the company and undergoes stages of growth and expansion before arriving at maturity and the business owner's potential company exit. At maturity a business typically has:
an established, clear and proven business model and company vision

explored and navigated many growth and expansion phases

stable profits year after year
At maturity, business owners must consider additional opportunities for expansion of the business in order to sustain steady growth and profits. At this point, business owners face a decision: whether or not they are up for the task of managing another growth cycle. If owners find they are not willing to meet the challenge and stress of expansion, then a transition must occur.
Three Solid Strategies for Business Exit at Maturity
After successfully navigating many phases of growth and sustainability, a transition occurs once the business has entered maturity. That transition is known as a business owner's exit strategy. Following maturity, the company's future decline or renewal depends entirely on the way a business owner plans to exit the company.
As a business owner without a solid strategy for exit, you should expect the imminent decline and failure of the company into which you poured your heart, soul, sweat and time. You do not, however, have to endure or accept the demise of your business simply because you are ready to retire or can no longer work. With a solid exit strategy, you can preserve the success of your company, the enduring legacy of your initial inspiration and the fruit of your labor.
Exit Strategy One - Sell the Business
When exiting a business, an owner might decide to sell the company, relinquishing all ownership and control, while collecting a nice lump of retirement cash. If selling is your preferred exit strategy, be sure to start the exit plan at least five to seven years before your target retirement or sale date. During this time, establish job security for your existing employees, engage a knowledgeable CFO for tax strategies and use actionable financial data to increase your company's free cash flow to build the value of your business.
Exit Strategy Two - Transition Business Management
Only about 30% of family businesses survive the transition of ownership from the first to the second generation, and less than half of second-generation companies survive the ownership transition to the third generation. There are a long list of reasons why generational success is so difficult to achieve, but there are steps you can take – whether transitioning the business to the next generation or new, un-related management – to ensure the success of your successors
Make sure your successors are capable of managing the business. Do they understand the ins and outs of the company, your role and their new responsibilities?
Have a smart back office in place and make sure your successor understands how to use actionable financial data. This ensures new management makes smart, data-driven decisions, rather than managing with gut-feeling, reactionary choices.
Thoroughly document all company policies and procedures.
Exit Strategy Three - Continue Working with a Plan in Place
Perhaps you want more time to increase business value before selling or to educate your successor before handing over the reins. Maybe you love what you do and want to continue working so you can die happily at your desk. Regardless of your reasons, if you will continue working, then you need to have a plan for management transition in place once your business reaches maturity. (Better yet, you will have a strategy long before the company reaches maturity.)
Consider what you want your role to be while you continue working. You can choose to remain just as involved as you are currently, or you might like to take on a role that allows you more free time to enjoy your family, friends and hobbies.
With an established, strong back office that provides a solid financial foundation, your role can shift to one of overseeing the rest of the company while everything else functions on its own. You can continue to use your knowledge and experience to provide valuable management insights, collaborate with your future successors, and to enhance the decision-making process.
While continuing to work, be sure to establish a plan for your final, complete exit out of the company. This means preparing the business financially and considering what will happen to the company, its cash flow, employees, and its customers and clients.
5 Mistakes to Avoid at Business Maturity
Not Having an Exit Strategy

- Whether you are 25 or 95, you and your company will suffer if you fail to make an exit strategy. Even if you do not anticipate retiring, selling or leaving your company anytime soon, you should have a strategy and plan in place with instructions in the event you become unexpectedly incapacitated.

Not Communicating Your Plan

- Periods of transition generate incredible amounts of stress and uncertainty among employees in a business. Clearly communicating your exit strategy, potential changes, and what this transition means for your employees is imperative to maintaining positive morale and stability during the transition.

Not Creating Job Security

- Your employees and their collective knowledge are your company's greatest assets. Do everything you can to ensure job security for your existing staff.

Not Having a Financial Strategy

- Prior to exiting, or beginning to exit, your company, has a financially oriented plan in place. This includes tax planning, management accounting protocols, written policies and procedures and a strategy to increase business value before your last day.

Not Building Company Value

- Increasing company value will put your business in the best position going forward – regardless of your intended exit strategy.
Management Accounting for Business Maturity and Every Stage of the Business Life Cycle
With advice and guidance from an experienced management accountant or strategic CFO, you can establish a viable exit strategy and ongoing business plan for your company. Management accounting allows business owners to seamlessly transition roles in their companies, exit gracefully, and hand the reins over to new management with peace of mind. With historic, current, and forecasted actionable financial data at their fingertips, your successors will be able to make the data-driven decisions necessary to maintain, grow and expand your company and your business legacy well into the future.