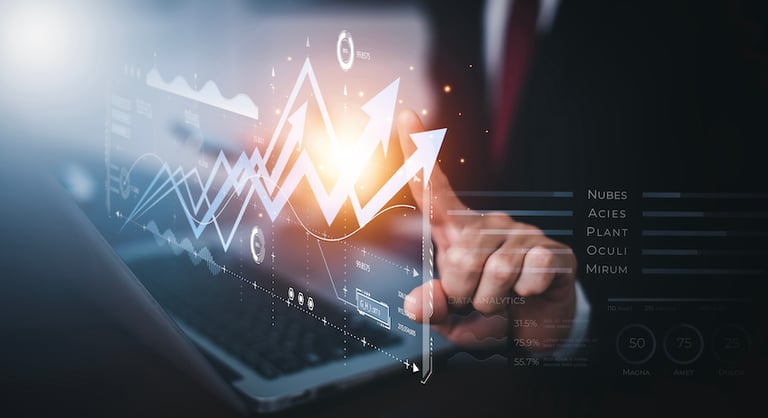 When we think of a "back office", it often takes on a literal meaning. It comes from an old standard of laying out the office space so that sales, marketing, and other customer centric operations would be prominently placed at the front of the office while the day-to-day operations staff would be located in the back.
Typically, the back office functions include IT and Networking, Bookkeeping, Payroll, and Human Resources. Of course, depending on the business size and niche, some of these responsibilities may have their own fully staffed department, or several of the roles may be delegated to a handful of multitasking administrative employees.
An emerging trend among many growing businesses today is to outsource back office functions to focus greater attention on developing the core business. By choosing to outsource some or all of the back office processes to specialized outsourced service providers, it allows businesses to focus more directly on building, maintaining, and growing their business sustainably. Another big part of smart back office processes include adequate tools and technology to enable proper management, monitoring, and efficiency of duties.
It's certainly worth your time to seek the best approach to a more efficient and optimized workflow for your back office functions.
So how do you get a smart back office to drive growth?
By defining your key areas of back office management, implementing separation of duties, and optimizing your accounting system, you will have a smart back office as a solid foundation for growth.
You'll want to start by reviewing these key areas of back office management and their processes to monitor and streamline for optimal business results:
Bookkeeping & Accounting
As cash is the fuel that keeps your business going, good bookkeeping practices are a necessity to keep your business on track. Your bookkeeping involves recording all business-related financial transactions. These back-office bookkeeping processes may include:
Banking & Credit Card Reconciliations
Accounts Payable
Billing & Invoicing (Accounts Receivable)
Payroll
Cash Receipts
Collections
Sales and Operating Taxes
Bank Deposits
Analyzing how, when and by whom the processes are performed can help you streamline your back office by identifying more efficient workflows or more timely performance of duties. This review also helps to identify any overlooked or underperformed duties, as well as whether there are separation of duties for greater efficiency and fraud prevention.
Outsourcing vs. In-House Accounting Cost Comparision
What is the difference in cost between an in-house and outsourced account team? Your in-house solution may be costing you more while delivering less.
Accounting processes may include:
managing accounts

invoice reconciliation

month- and year-end close

ensuring that financial statements are accurate, meaningful, and timely



Accounting is the front line as far as the data and numbers are concerned - It's management of the company's accounts and ensuring proper reconciliation.
Accounting is the implementation of the accounting principles of the company, be it the matching principle, revenue recognition, or GAAP (generally accepted accounting principles) of accounting.
When do you need a Bookkeeper vs. an Accountant vs. a Controller vs. a CFO? While each of them play a very important role in the financial management of a business, the actual responsibility of each role varies quite a bit from title to title.
Controllers
In many small businesses, the CEO may also operate as the bookkeeper, or the controller, or both. It is important for organizational growth that bookkeeping and controllership are exclusive processes. The controller reviews all of the activity in the bookkeeping department while keeping an eye out for business fraud. Having an extra set of eyes on the books helps to identify cash flow problems and reduces the risk of internal and external fraudulent activities or human error.
As a lot of businesses work with limited resources, and although the job of controller should remain separate and distinct from the bookkeeper role, they oftentimes get merged into one. The following controller functions should remain separate and distinct from the bookkeeper role.
Controller Processes Include:
Month-end Closeouts
Balance Sheet Reconciliation
Audit Support
Accruals
Financial Management Reports
Separation of Duties
1099s
Cash Flow Forecasting
Separation of Duties
No one employee should ever have control of all three primary accounting functions of authorization, record keeping and custody of assets. The most important best practice to prevent fraud in business is to follow the standard accounting practice of separation of duties.
An advantage of outsourcing is that it provides an immediate separation of accounting duties that provides peace of mind to a busy, business owner. Fraud happens in all businesses and no accounting system should ever run on employee trust alone.
Accounting System Optimization
In addition to reviewing the key areas of back office management, and defining financial roles, responsibilities and separation of duties, the next important step is to optimize your accounting system.
Businesses that can integrate and take full advantage of technology quickly will reap rewards not just from streamlined operations but enhanced financial intelligence as well.
Optimizing your financial system will ensure you get more relevant data into your QuickBooks accounting system, more quickly and with fewer errors than manual processes. This adds up to more meaningful, accurate and timely information with a lower total cost of your accounting function.