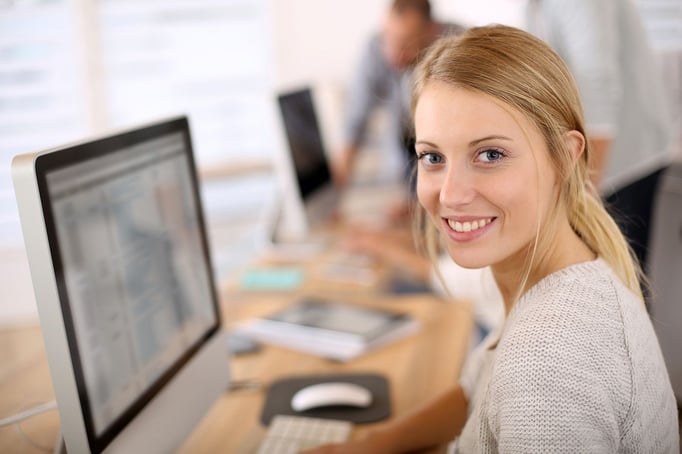 Outsourcing business processes has become increasingly widespread in the business world in recent years. In fact, outsourcing is growing faster than the general U.S. economy, boasting a 15% increase and contributing to a 3.5% growth rate for the economy as a whole.
Technology and some tough economic times have changed the way business leaders look at the world. Today, you can outsource virtually any business function, but before you take the plunge and hand over some of your company's most confidential information, it's important to weigh the pros and cons so you can make a well-informed decision about outsourcing or keeping your operations in-house.
The Evolution of Outsourcing
Like anything else in life, outsourcing has seen some interesting developments and trends -- some of which have helped reset business owners' perceptions of their status quo.
Twenty Years Ago
In the 1990s, outsourcing was almost wholly focused on cost reduction. In essence, it was a band-aid that supplied leaders with quick-fix, tactical solutions. The goal was simple: Project managers did whatever it took to deliver bare minimum results with as little effort as possible.
Naturally, there were problems and pitfalls that came with this cost-cutting only approach, particularly when it came to the outsourcing of accounting and finance functions. While this kind of outsourcing - primarily offshoring - still goes on, it has fallen out of favor with many American companies, paving the way for more effective, partner based outsourcing approaches.
Outsourcing now embodies a partnership between the hiring company and the hired firm. External partners' aim to help companies do more with less in this unpredictable and ever-changing economy.
Why Outsource in Today's Business World?
The evolution of outsourcing has provided some substantial benefits to SMBs:
Reducing Payroll Headcounts.

Simply put, full-time employees are expensive for businesses. Besides the costs of benefits and salaries, there's an inherent loss of knowledge or account-specific history when internal turnover occurs. Outsourcing provides an excellent alternative to hiring, providing skilled teams of experts without the added costs associated with bringing employees onto a company's own payroll.

Plugging into OPR. Business owners tend to be great at what they do for a living, but they can't be great at everything. That's why outsourcing can be the perfect option for many small businesses. By plugging into Other People's Resources (OPR), companies of all sizes have access to an endless world of knowledge and expertise.
Strengthening Core Competencies.

Outsourcing allows SMBs to focus on their internal core competencies, strengthening their competitive advantage while strategically focusing on what their internal resources do best.
The outsourcing industry really began with the explosive growth in the information technology world, however, the trend has now moved to all industries through business process outsourcing (BPO.)
Recruiting challenges, the ever-present need for proactive strategizing, and cloud computing have each helped usher in today's world of outsourcing.

Outsourcing -- Risks vs. Reward
Any time you make a decision for your company, you must balance the scales and determine if the rewards outweigh risks. If the risks are too great, you must understand why those risks exist and determine if there are options beyond those you've already considered. At GrowthForce, we're fully aware of the risks associated with outsourcing companies' accounting and finance functions. Many of our clients have come to us from other accounting solution brands that aren't properly equipped with the infrastructures and controls necessary to provide rewards rather than risks.
It's important to us that we understand our client's pain points so we can build solutions that can propel their businesses to the next level of success. Here's a look at the risks associated with outsourcing -- and the ways GrowthForce has you covered:
1. Privacy & Security
We've all seen what happens when a data security isn't locked down as tightly as it should be. Even some of the largest corporations in the world have been subjected to incredibly devastating privacy and security breaches. When it comes to your company's data, it doesn't pay to take chances, because the more poorly-designed an outsourced provider's system is, the more susceptible your vital information is to being comprised.
Never outsource to a company before you discuss how they'll protect you from risk. A reputable company will be happy to talk to you about elements such as the following:
Security controls and lock-down rights

SSL encryption

Physical and digital access controls

Multi-level authentication systems

Secure password requirements
2. Company History
Company history is important. While there's certainly a place in the world for start-ups, you don't want to just hand over vital business processes to a company that hasn't proven that it'll be around for a while. The company you choose should be able to prove that it's profitable, funded, and has a management team in place that has the experience and know-how to get the job done right.
There are a lot of CPAs who have gotten into the business of outsourced accounting because this is a rapidly-growing industry. Unfortunately, tax and audit experience doesn't necessarily translate to a complete understanding of the multiple levels necessary to complete proper approvals, checks and balances, and training. They know numbers, but they're not investing in the infrastructure and training necessary to provide world-class services.
3. Ownership & Responsibilities
Great outsourced accounting doesn't just re-do the old, manual way of keeping the books. It changes the way that information is made available to you, providing financial intelligence that can help you make better decisions.
When you decide to outsource, you'll partner with your chosen firm, and it's important to understand your roles and responsibilities as your organization's leader. You're not simply passing off the duties of number crunching; outsourcing will give you the tools for success, but your business still depends on the financial decisions and approvals you make for it.
When Should You Outsource?
The best time to outsource your accounting needs is... when your company is ready. It doesn't have anything to do with the time of year or which part of the fiscal year you're in. Outsourced accounting firms will be able to reconcile to your tax returns, no matter when you finish implementation, so don't build your expectations around the financial calendar. Instead, choose a time when you're able to give your full focus to the transition.
Here are some things to consider:
Who?

The senior leaders in your organization must have time to go through the implementation process. If your CEO, CFO, or president are too consumed with other duties, it's best to wait. It doesn't take a lot of time, but it does take focused time. As you evaluate outsourcing partners, begin to define who should be involved in implementation the process, which team members should receive financial reports, and how you will distribute that information.
What?

Leaders need to be able to leverage the power of the outsourcing partner and give strategic insight as to how the new process will benefit the business.
When?

Daily, monthly, quarterly, and annual reports are important. As you evaluate outsourcing options, think about the type of reports that will facilitate your unique business's needs.
Why?

Know what decisions you're going to make with each report and the type of metrics you're measuring.
How?

Less is more. The fewer reports you get, the more meaningful each one is. The better you understand what you're trying to achieve, the easier it will be for your partner firm to show you how to get there.
Outsourcing - How Long Does it Take?
While we can't speak for every company, at GrowthForce, our goal is to have you up and running as soon as possible. Our onboarding process typically takes 60 - 90 days, which allows us to incorporate an entire quarter's data so you can review weekly, monthly, and quarterly reports, inclusive of payroll, sales, and estimated income taxes. (Don't worry, we can start handling your bookkeeping and accounting right away - but it takes up to 90 days to optimize your systems, processes and reporting packages to provide the complete GrowthForce financial management experience.)
We anticipate thirty days for each stage of the process. The design looks like this:
Design

First round of accounting

Refinement
Once you hit the 90th day, you should be getting into autopilot mode. That's not to say you won't want to make changes as part of the ongoing process; in fact, a good accounting system is always being tweaked because your business is always changing. You can always update a report or add a user, but the fundamental package should be ready by your third month.
If your bookkeeper left the company, we can help with that, too. We'll pick up on day one, completing billing, collections, payments, and payroll with your existing system until you're properly transitioned to GrowthForce.
Of course, if you're not engaged, and you don't provide feedback, the process could take longer.
There's no one-size-fits-all answer when you're trying to decide whether or not you should outsource your company's bookkeeping, accounting and controller functions. If you're ready to work with an outsourcing partner who can help propel your company beyond bookkeeping, now is the time!
Get a free quote from our GrowthForce team today!