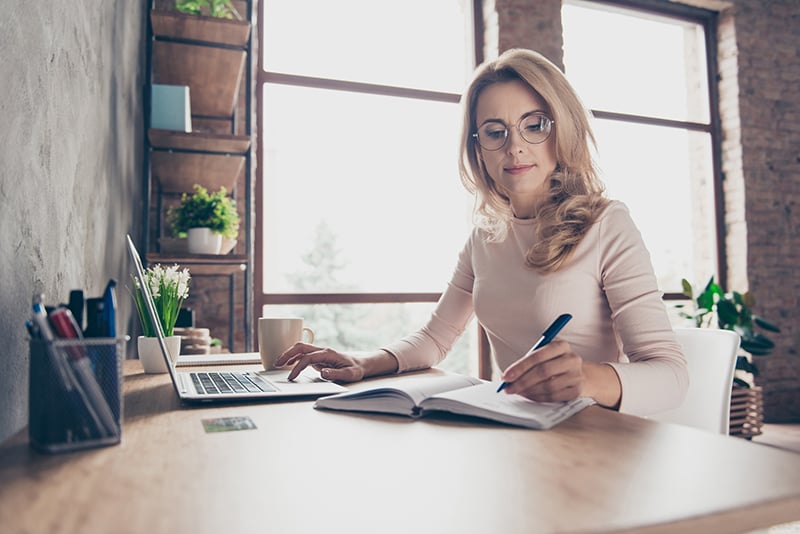 QuickBooks has dominated the business accounting software space since Intuit® launched the program in the 1990s. Today, they claim to command 88% of the market share in the small business accounting space. The popularity of the accounting software comes as no surprise to anyone who knows how easy it to use.
Unfortunately, many businesses don't have their accounting system set up properly to eliminate errors; have integrations that provide actionable financial intelligence; or know about advanced features and capabilities.
Self-taught bookkeepers have the ability to use the program's basic features, but most don't know how to tap into its more advanced capabilities. Even many certified QuickBooks consultants aren't thoroughly versed on all the software's features or ways to extend its functionality.
Professional Consultants with advanced training and vast experience are able to fully leverage QuickBooks for different industries or lifecycle stages of a business.
When its potential is fully tapped by an experienced, highly trained professional, QuickBooks can do much more than invoicing and account reconciliation; it can help you take your business to the next level by providing the information needed to make data-driven decisions that will increase revenue and drive growth of the bottom line.
In a space flooded with QuickBooks consulting professionals and services of varying quality, how do you find the right QuickBooks consultant with the training and expertise to help you improve the financial management for your business or organization?
What to Look for in a QuickBooks Consultant
QuickBooks consultants come in all shapes and sizes. To get the most out of QuickBooks, you need to be sure you find a consultant with the exact experience to fit your needs. Not all industries are alike. Not all certifications are alike.
Certifications
QuickBooks offers various levels of certifications for QuickBooks ProAdvisors, which range from:
QuickBooks Certification (the most basic level)
QuickBooks Advanced Certification
QuickBooks Enterprise Solutions Certification (the most advanced level)
For the retail industry clients there is also a QuickBooks Point of Sale Certification.
These certifications are important, but the most critical qualities to look for in a QuickBooks consultant are experience and training. When shopping for a QuickBooks consultant, look at the professional's level of expertise and experience in your industry.
Experience
You should look for a consultant who has a track record of creating custom solutions that demonstrate a real ROI. Pick a consultant with positive client feedback that tells the story of how they did exactly what you are looking for.
Find out how they overcame different challenges – because accounting system design always has limitations – and understand how they helped their clients meet financial goals.
"We were more profitable the first month after GrowthForce, and I knew it because my accounts and books were clean. I could understand where the money was coming from and going to." ~ JTAM Engineering
The quote above was from a client that wanted to get the most out of their accounting system to see their cash flow more clearly, including catch up and clean up of their data, so they could can get back on track to increase profits.
Expertise
Instead of a hiring one individual person, which men's having a single point of failure, consider a team-based QuickBooks consulting firm. Don't take a chance on getting a consultant that doesn't have the exact experience you need.
If you need a higher level of expertise and a scalable solution, using an accounting firm that provides consulting gives you access to a deep pool of knowledge and expertise. You'll benefit from advanced training and decades of learning from years of experience in various industries.
How to Choose the QuickBooks Consultant That's Best for Your Business
The type of QuickBooks consultant that for your business depends greatly on several factors. Before you invest time searching "QuickBooks Consultant" and vetting their qualifications, define what you hope to gain from the relationship.
Determine these three important factors before searching for the perfect consultant:
Your Business's Lifecycle Stage - Lifecycle stage affects your organizational needs, whether you are launching a new company, running a startup, managing a business in a growth or scalability stage, or approaching maturity and decline. Where your business is now and what you expect for the future determines your business needs.
Your Needs and Expectations - What level of assistance and attention do you need from a consultant to be successful? Do you just need a freelance contractor for a small issue? Or do you have bigger challenges that expect more immediate and professional attention?
Your Business Goals - What do you hope to achieve with the help of a QuickBooks consultant? A simple issue you need fixed? Streamlined operations and improved processes? An optimized accounting system so you can get accurate data and trust your numbers?
Determining these important factors will help you understand where to search for the right QuickBooks Consultant.
Where to Find a Great QuickBooks Consultant
With internet access, QuickBooks' cloud accounting features, and a basic idea of your company or organization's needs, finding a QuickBooks consultant is simple.
Skip the trial and error and go directly to the best consultants: QuickBooks Consulting by GrowthForce
Or, here's three resources for finding QuickBooks Consultants:
1. Go Straight to the Source – Intuit
You can hire a QuickBooks ProAdvisor, selected to meet your business's specific needs, directly from Intuit. They provide a variety of services from basic consulting and setup to QuickBooks training, which will be useful if you need basic advice, are a very small business, and want to keep your bookkeeping and accounting functions in-house.
2. Look for Top-Rated Consultants on Freelancing Websites
Visit a reputable freelancing site, like Upwork, where you can search top-rated QuickBooks consultants who work as independent contractors. Look for a consultant who has a high rating, positive reviews, and a proven track record working in your industry. Pay attention to their training. Do they attend events to encourage their level of learning, for example, do they speak at or attend events such as QB Connect, Scaling New Heights, or Accountex every year to stay current with the latest integrations and innovations?
3. Search Online
If you're hoping to select a consultant from a larger pool of candidates, Google could be your friend. When searching for "QuickBooks Consultants" online, you will find a long list of consulting companies. These will include a variety of:
Small, local firms that provide personalized service. These types of firms are a great option for smaller businesses that serve their local areas and wish to keep their vendors local, as well. One example of a smaller QuickBooks Consulting firm that shows up in a search is a company called Siegel Solutions, which serves clients in the New England area.
Generic firms which provide a wider range of services to a much broader clientele. One example search result from google is a firm called Fourlane, which is a good option for both startups and large corporations, as they are fully equipped to provide essential support and resources required early on and to accommodate the enterprise resource planning (ERP) solution needs of established corporations.
Specialized professional firms will also come up in your online search. This type may provide an a la carte menu of bookkeeping and accounting services with the right expertise to growing small and mid-sized businesses. We can confidently boast that we are an ideal solution since we can provide the consulting expertise you need, but can also grow with your business if needed as a scalable solution.
GrowthForce is the best professional firm for QuickBooks consulting because they help Businesses get a smart back office that drives growth.
Get the Most out of Working with a QuickBooks Consultant
Like everything else in life, communication is the key to success when working with a QuickBooks consultant on any level. There are 5 things to remember
Clearly communicate the challenges you need help overcoming (such as "I need catch up and clean up of my books!" or "I need help improving my cash flow." or "I need data for pricing to grow my profits.")
Determine your goals for your company's near future (expansion or hiring), and the vision you have for growth. Write it down, then make sure your QuickBooks consultant puts in writing how they can deliver on those goals.
Don't forget about the people side – The biggest problems are always between the keyboard the chair. You can pay for the greatest management reporting system in the world, but if the staff doesn't know how to use the systems properly or read the reports that come out, it's a waste of money.
The top firms will deliver a customized management reporting system with actionable financial intelligence so everyone has data when they are making decisions. The biggest value with a specialty firm is if they teach you and your managers how to use the information to drive profitability, performance and growth!
Choose a firm that delivers a system of bookkeeping and accounting that improves the way you do business, streamlines processes and cuts costs.
With a Smart Back Office you can start to see an immediate ROI by creating operational efficiencies that drive down costs. Working with the right Advanced Certified QuickBooks ProAdvisor can help you increase profits, improve cash flow and reduce risk. That's what we do! Get a consultation and turn your system into a powerful engine for growth...