6 min read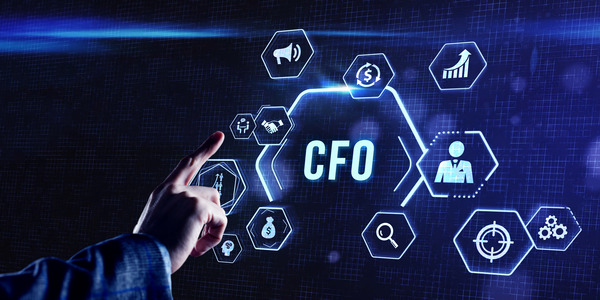 With the rise in inflation and subsequent rise in interest rates, operating costs and the cost of capital have increased across the board in every industry. The decreased purchasing power of the dollar and increased cost of borrowing have put a squeeze on many mid-market companies in the United States, shrinking profit margins and diminishing the bottom line.


In addition to these challenges, turnover rates among top-level financial positions in mid-market businesses have also worsened. In 2022, more financial officers left their jobs than in the previous five years, and 40% reported plans to quit in 2023 [1].
These challenges are leading mid-market business leaders to look for creative strategies to cut costs, stretch their free cash, increase operational efficiency, and combat turnover challenges in the C-suite financial positions. For many mid-market businesses, these strategies begin with bringing in a fresh, objective, outside perspective in the form of outsourced financial advisory and CFO services. According to a study from Business Talent Group, the demand for interim CFOs increased 103% year over year [2].
These outsourced services can save your business money in a variety of ways while helping you improve operations, increase efficiency, creatively reduce expenses, strengthen your margins, promote productivity, and bolster your bottom line. Outsourced advisory and CFO services, however, are not all created equally, and some can better serve your business than others, primarily those that are customized.
Why Customization Is Essential in Outsourcing Advisory and CFO Services
There's no one-size-fits-all blueprint for building a successful business plan. If there were, then an unbelievable number of businesses would grow to be successful mid-market companies, and mid-market companies would account for more than a scant 3% of all businesses operating in the U.S. [3]. However, there is no single model, plan, or strategy that works across the board for every business. Since your business's history, financial health, future goals, structure, strategy, operating framework, mission, and model are unique, your financial advisory and CFO services should be too. Every business benefits most from personal outsourced advisory and CFO services that are custom-designed to reflect your business's individuality and meet its unique set of needs.
Read More: How Much Should Mid-Market Companies Pay For Outsourced CFO Services?
With customized advisory and CFO services, your advisor takes the time to truly get to know the ins and outs of your business. They study your financial history, current reports, operating strategy, and financial plan in addition to developing a professional relationship with you to thoroughly understand your needs, goals, and challenges. An advisor can then take into account these aspects of your business to tailor their solutions and advice accordingly, being sure to leverage your company's unique strengths and opportunities while implementing strategies to overcome challenges and strengthen potential weaknesses.
Financial advisory and CFO services that are not customized to your business's needs will fall short. As stated above, every business is unique, and one-size-fits-all solutions do not fit all businesses. The advice you receive from a less personalized approach might not apply to or work for your business. It might be redundant. It might harm your business or hinder your progress in achieving your goals. You might receive less advice and guidance and fewer solutions than you need. You might pay for more advice, guidance, and solutions than you need. With customized services, you pay for and receive the exact services your business requires.
What to Expect When Working With a Client-Centric Financial Advisor: Practical Strategies and Best Practices
A client-centric advisory model requires different methods and more attention to detail than one-size-fits-all solutions. With client-centric services, you should expect the implementation of the following processes, strategies, and best practices:
Effective Communication
Communication is essential to an effective client-centric advisory model. Without good communication, an outsourced advisor won't understand your business and what makes it unique. Communication is essential to understanding how your business is run, the challenges it's facing, the opportunities that might be available to it, and how best to assist you with your company's financial strategy.
---
6 KPIs Every CEO Should Have At Their Fingertips.
A guide to help you interpret Company and People KPIs so you can increase profit!
---
Relationship Building
The relationship between a client and an outsourced CFO should be symbiotic. In other words, when the client is more successful, it's better for the outsourced CFO's business and vice versa. This mutually beneficial relationship is important to foster, and it's essential to customized, client-centric financial advisory services. Client-centric advisors expect to (and actively work toward) developing relationships with their clients. With an ongoing relationship, communication and understanding improve. Additionally, these ongoing relationships enable CFO services to become increasingly customized with more personalization and uniquely tailored advice and solutions.
Ongoing Feedback
Ongoing feedback should be delivered and received by the advisor and the client. It's important for advisors to hear how our solutions are working for your business so that we can further customize and improve your services for increased success. Additionally, if we encounter any roadblocks that are hindering the advisory process, we make our clients aware of those roadblocks and suggest solutions that will help facilitate the process.
Read More: What Mid-Market Companies Should Look for in Advisory Services
Collaborative Technology
Client-centric advisory models also benefit from the implementation and use of collaborative technology and tools such as bookkeeping and accounting software in addition to integrated applications. These tools can streamline the collection and sharing of data while providing a central platform for communication. For mid-market companies, Sage Intacct is a powerful tool that enables collaboration with client-centric outsourced advisory services in addition to the integration of a myriad of applications that can help maximize operational efficiency organization-wide.
Strengthen Your Mid-Market Company With Customized Advisory and CFO Services
Whether your company is facing new financial struggles as a result of the challenging economy, has a CFO planning to leave, or is leveraging a new opportunity such as a merger, acquisition, expansion, or new market entry, the expertise, advice, and guidance of an outsourced advisor can help. Advisory services that are tailored to meet your business's unique needs at the current time will help you overcome the challenges you're facing, the opportunities you're embracing, and the changes you're experiencing at this moment to set your business up for future success.
[1] https://www.cfo.com/news/interim-cfo-demand-up-103-year-over-year-weekly-stat/654589/

[2]

https://resources.businesstalentgroup.com/high-end-independent-talent-report/btg-releases-2023-high-end-independent-talent-report


[3]

https://hbr.org/2021/03/the-middle-market-is-stressed-but-resilient#:~:text=While%20the%20middle%20market%20represents,largest%20economy%20in%20the%20world