5 min read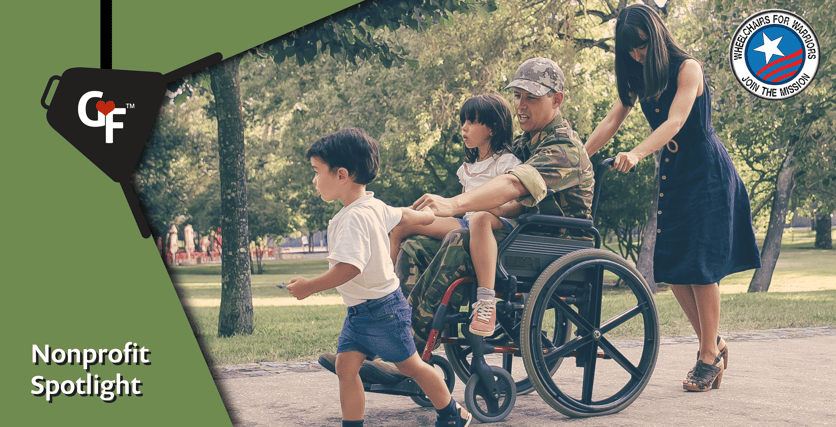 Wheelchairs for Warriors puts the quality back in "quality of life" for those who courageously risked their lives and sacrificed limbs for our freedom.
Too often, Veterans injured in the line of duty come home with the burden of substandard mobility equipment that hinders their ability to function. Wheelchairs for Warriors was created to resolve this pressing issue- and give quality of life back to those who serve(d) in the gap for us.
Who They Are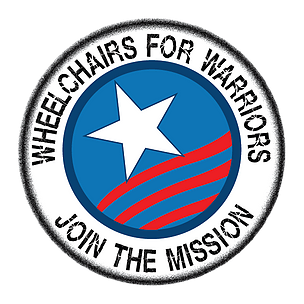 Founded in 2016, Wheelchairs for Warriors serves U.S. veterans and first responders across the nation, with its roots deep in the heart of Texas. After sacrificing so much for us, including quality of life, limbs, and mobility, disabled veterans and first responders are often assigned inferior mobility equipment that decreases their quality of life.
Their mission is to stand in the gap between the underfunded provisions for veterans and first responders and help our warriors Roll Strong!
Wheelchairs for Warriors provides custom-fit, complex-rehab mobility solutions to ensure wounded veterans and first responders can rejoin their lives at the highest level possible with INDEPENDENT mobility and function.
Wheelchairs for Warriors provides custom-fit wheelchairs, designed specifically for the individual warrior's physical and lifestyle needs. Each chair is specially tailored to each recipient's ability and disability.
Whatever the limitations, Wheelchairs For Warriors accommodates each wheelchair to their specific ability (i.e. sip and puff, chin, head, finger, foot, shoulder) to create mobility and independence at the highest level possible.
Their Misson
& How They Fulfill It...
Wheelchairs For Warriors is determined to bridge the gap between what the warrior needs vs. what they are allowed. They remain determined to provide custom-designed, individually fit, complex rehab mobility solutions to ensure wounded veterans and first responders can rejoin their lives at the highest level possible with independent mobility and function.
Wheelchairs for Warriors' mission hits close to home for their complex seating rehab specialist, who suffered alongside his veteran father. His father was unable to acquire the proper fitting wheelchair and he shared in the agony his father endured having his legs amputated, eventually deciding the struggle was not worth it. There have been countless stories just like this one— nearly 22 veterans commit suicide every day. Wheelchairs for Warriors seeks to halt this vicious cycle and give back to those who have given so much to our country.
Their Programs...
Touch 22

Every single day, 22 veterans commit suicide. Every 65 minutes, a veteran takes their own life. Wheelchairs For Warriors Touch 22 Program is a monthly program where individuals sign up and commit $22 a month. This will help Wheelchairs For Warriors alleviate some of the obstacles standing in the way of our veterans who sacrificed so much for us.

Find out all the details 👉 here.

Joseph Lowry - U.S. Army Special Forces Green Beret

End Of Year Giving

If you are considering donating to a charity for your end-of-year giving, please consider Wheelchairs for Warriors! And remember, Uncle Sam has enough of our money! Our veterans and first responders wrote a blank check for us and we feel it is our duty and our honor to write one back to them. Without hesitation, they put it all on the line for us and we want them to know, deep in their bones, that "No man left behind" is not just a mantra for the battlefield, but for the home field as well!

Learn more about this 👉 here.
...& Whom They Serve
Before Wheelchairs for Warriors came along, many of the current recipients were feeling distraught, isolated and left behind, as life for others seemed to continue on with ease. Now, they have a new sense of hope and are able to live their lives at the highest quality possible!
Meet a few of their recipients and read about their inspiring stories:
Eric Morante

- Corporal USMC- Purple Heart Recipient
After returning to Iraq in 2007 at 22 years old, Eric Morante's squad was attacked by a suicide bomber in the town of Saqlawiya. An Iraqi suicide bomber had driven a dump truck just under the checkpoint and ignited explosives with his cellphone. Eric and others were flown by helicopter to a combat hospital where surgeons removed his right leg at the knee.
Eric was later presented the Purple Heart by former President George W. Bush for being wounded in combat. After retiring from the Marine Corps in 2010, he pursued his passion for boxing and is the first Marine amputee sanctioned to compete in boxing in the United States. Eric Morante has helped motivate and inspire other veterans with his resilience.
Troy Carroll - Fleet Force Corpsman USMC
During Troy Carroll's deployment to Fallujah, he started noticing his left leg was losing sensation, and by his 2009 deployment, he couldn't feel his leg at all. Soon after retiring, he was told he had severely ruptured two discs in his lower back and later had 2 back surgeries, with the need for a new surgery every 5 years.
Troy was evaluated for a wheelchair by the VA, but their panel informed him that he didn't fit their criteria because he didn't lose two or more limbs, didn't have cancer, or a severe breathing problem such as COPD or congestive heart failure. With Wheelchairs for Warriors' help, he is now able to be more mobile and go places with his daughter again.
Joseph Lowry - U.S. Army Special Forces Green Beret – Purple Heart Recipient
Joseph Lowry was shot in the head by a PKM (Russian machine gun round), which shattered his skull on the right side of his head, causing a traumatic brain injury (TBI) and leaving him paralyzed on one side of his body.
Before Wheelchairs for Warriors met up with Joe, he was barely maneuvering around his home in an institutional wheelchair that weighed about 52 pounds, had one missing footrest and one missing armrest. He did not receive the help he needed and deserved by the VA, but now scoots around anywhere he wants in his new motorized wheelchair, giving him the opportunity to do more on his own, such as stand himself up straight and get his coffee out of the cabinets, which is a huge relief for his wife as well! She is the majority caretaker of their four children!
👉 How did Wheelchairs for Warriors nearly DOUBLE their fundraising? This solution gave them the opportunity to raise more money...
What's Next?

How You Can Get Involved...
There are many warriors waiting to get their custom-fit, complex-mobility wheelchairs. You or your organization can sponsor a wheelchair to help these warriors regain their independence and give them the ability to ROLL STRONG!
Together, help us give a better life to the warriors who gave so much for us.
---
To learn how we work with this organization >>> Read the Case Study