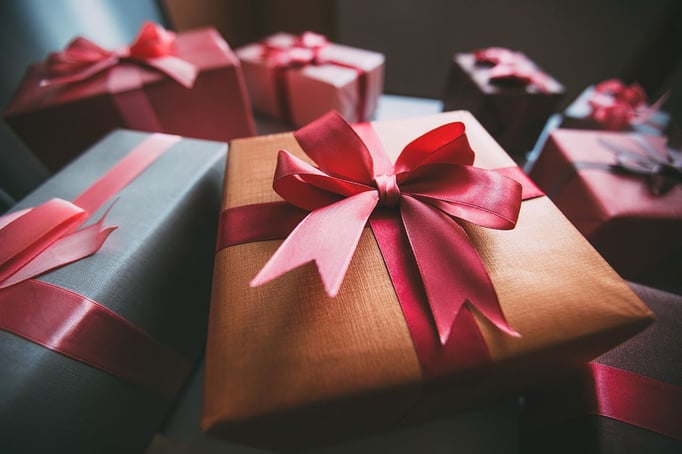 As a CEO of a small business, you often have a lot on your mind. Running a business, maintaining productivity, and taking care of employees not to mention your own needs. Since you don't always have time to think of yourself, we thought we'd gather some great ideas for things to have on your wishlist...
1. Latest, Greatest SmartPhone for the Smart CEO
For most of us, the annual release of new smart phones initiates a decision matrix on how our current phone is holding up, how envious we are of the new features, and whether we want to shell out even more $$$ on our monthly plan. However, for CEOs of SMBs the decision should be easier - get the latest and greatest with every release! The faster processors alone should provide enough rationale to upgrade - that by itself will give you the biggest gift - Time.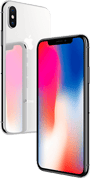 You are likely already in one smartphone camp or the other… you pick!
While iPhone's tend to be one step behind on tech features, when they implement them they tend to be more refined and play well in the Apple ecosystem. The X is a stunner.

With a smarter S Pen, and the largest Infinity Display and their best camera yet, Galaxy Note 8 gives you more ways to create, share, and express your ideas than ever before.
2. Busy CEO's need to charge devices on the go
Since you're often on the go and can't always find an outlet or charging station, especially if you crave fresh air and adventure, let the sun (or your motion) fuel your productivity.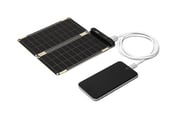 Solar paper - World's thinnest and lightest solar charger
The Solar Paper can charge almost any device with USB and the sun!
Or… Kinetic Energy PowerBank - from Motion to Battery Power

The Kinetic Energy PowerBank is a portable smartphone battery that charges as you move.
With all of the technology we use now to stay productive, we need more options to stay charged and keep going.
3. The World's Best Travel Jacket
As a CEO, you likely travel often so what better way to carry all the things you need in the most convenient place - a jacket! This one is packed with fifteen features to improve your travel experience. Check out this innovative idea...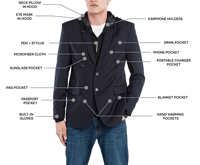 Includes: 1) inflatable neck pillow, 2) eye mask, 3) earphone holders, 4) drink holder, 5) microfiber cloth, 6) sunglasses pocket, 7) tablet pocket, 8) phone pocket, 9) hand warming pocket, 10) earphone holders, 11) passport pocket, 12) zipper pen+stylus, 13) blanket pocket, 14) secret pocket, 15) gloves
4. Get in the zone, cancel the noise
When you are trying to focus or minimize distraction, it can be hard to avoid all of the noise that surrounds us. Not with these helpful
Bose QuietComfort 35 (Series II) Wireless Headphones
There's a reason you see these more than any other headphone in business class… they just work. The noise cancellation just works on Bose, other brands, no so much. These top of the line wireless versions are the way to go for travel… and in the office.
5. Take Finding Your Stuff to a Whole New Level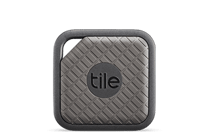 As a CEO, you have a lot on your mind, so this is a good way to help find your stuff when you lose it and with increased range and volume, they ensure nothing gets between you and your things.
From lost to found.
6. Go Analog - Get Organized and Creative on Paper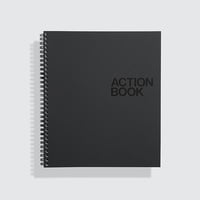 There's a million apps for smartphones and desktops to organize your days and apply a GTD (Getting Things Done) strategy. Sometimes, though it's just nice to go analog with your lists on a well designed, heavy duty sheet of paper to really engage your creative process while getting organized. Check out Action Method Notebooks, Pads, Cards, etc.
Getting Things Done.
7. Type Easier and more comfortably on any Device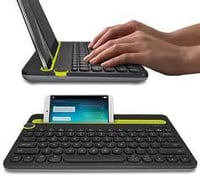 Don't get typing fatigue with those tiny digital keyboards. Get your work done on any device with the same comfort of a normal keyboard...
Logitech Multi-Device Keyboard
A new type of keyboard for your computer—that also works with your smartphone or tablet.
8. Be on time and on point with a Smart Watch
If you want to be on time, stylish, and connected to everything that keeps you on track, you need a smartwatch. We're not doing a review or recommending one in particular, but here are the latest smartwatches to check out that top the list...
LG Watch Style | Apple Watch 3 | SamSung Gear 5 | Asus ZenWatch 3 | Garmin Forerunner 735XT
Style and efficiency right on your wrist.
9. Conveniently Carry Your stuff with the Suit & Garment Backpack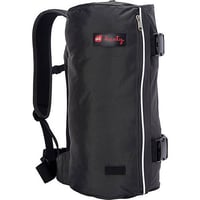 Hands free travel is great for busy CEOs who are always on their smartphone. But how can you conveniently carry suits, dresses, or uniforms without a bulky garment bag? We found this nifty backpack that does it all...
The Wingman Backpack is not just your average suit bag. Use it to cycle, motorcycle or walk, run to work with your suit or take it on a plane. It's a suit bag, garment bag, travel bag, carry-on bag, gym bag, portable locker… all rolled into a convenient backpack.
10. Keep your Gadgets, Cords & headphones in check
We have more gadgets than we ever thought we'd need with chords and accessories to go along with them. How do you keep it all together so you don't lose them or spend your time searching for them?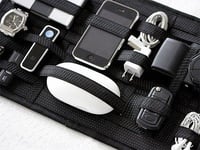 Designed to provide endless configurations of objects, digital devices and personal effects
- Organize your chargers, cords, headphones and gadgets
- Holds items firmly in place
- Endless configurations
11. Get the best seat in the office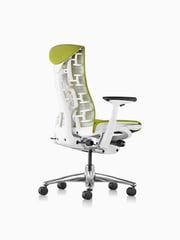 If budget's not an issue why not get the best...The Embody Chair by Herman Miller.
From the creator of the Aeron Chair, this one's all about supporting healthy circulation and making it easy on back and spine.
12. Get incredible sound and Boss around Alexa in style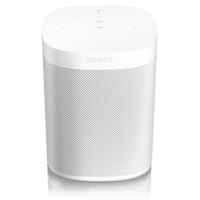 With the marvels of modern technology comes a device that not only plays your music but also helps answer your questions as they come to mind...
The Sonos One with Amazon Alexa built
Get one, or two for stereo - Amazon's Alexa is the leader in voice recognition making Siri sound like a lost tourist. And Sonos ups Alexa's sonic game from Amazon's Echo and Dot products with superior approaching audiophile sound.