3 min read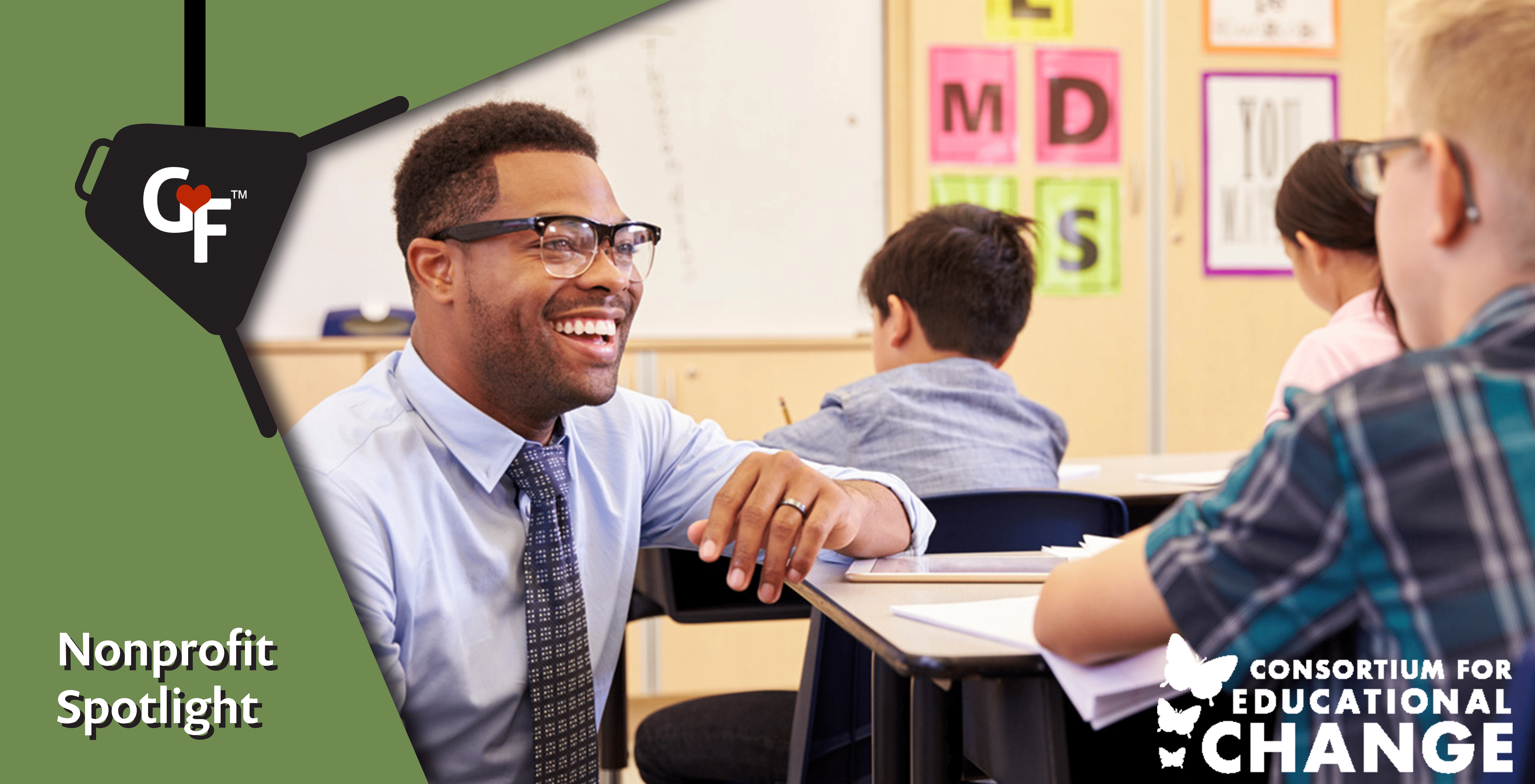 Consortium for Educational Change is making waves in the education system- and the proof is in the numbers.
CEC's mission to help build collaborative cultures, and evidence-based practices that empower adults and students are heavily evident in their measurable impact.
After they supported Peoria High School in Illinois, they saw a 27% increase in students meeting and exceeding standards on the NWEA reading test and a 29% increase in math scores!
Who They Are
Consortium for Educational Change was founded in 1987 with the goal to work with teachers, school/district administrators, school boards, and unions to improve student learning and achievement. The organization prides itself on evidence-based practices so there is a direct and measurable outcome to show stakeholders.
Their Misson
& How They Fulfill It...
CEC focuses on collaboration to create long-term educational transformation. The organization provides topic-based consulting services that help schools and districts effectively diagnose their strengths and needs, and set a new course of action to deepen education for students and adults. Their approach begins with a process grounded in research and data in order to make decisions and actively engage stakeholders.
View CEC's free resources, collaborative networks, and webinars here - all aimed to turn ideas into action.
Their Programs...
Diagnosing Needs

CEC's begins the process by carefully assessing the district or school's needs in the areas that are requested. Their specially designed diagnostic tools accurately identify strengths and opportunities present in order to tweak services to be most effective. This is done through system assessments, boundary audits, curriculum, instruction, and assessment audits, and more.

Learn more about what CEC does to empower adults and students to deepen their learning 👉 here.

Strengthening Collaborative Processes

CEC's expert consultants have worked in rural, suburban, and urban classrooms, schools, and districts, allowing them to have a strong understanding of the complexities educators face. They use a "leadership model" to build capacity with partners to align the team with a focus on advancing academic equity.

Learn about how they work with school districts to catapult educational achievements for students 👉 here.

Providing Topic-Based Consulting

A "one size fits all" approach does not work to meet the needs of each district/school, and CEC recognizes that. They select from a broad menu of research-based practices to customize a process that targets different key areas of each district or school.

Learn more about these services 👉 here.

Tracking Impact

To track and evaluate the process of improving education, CEC offers a process to identify key indicators, measures, and targets in areas such as student growth and achievement, learning environment, and more.

Learn how these results are used to maintain a culture of continuous educational improvement 👉 here.
A Case Study on Impact Investing
Rockford Public School District 205
A large urban district in Illinois (and the largest employer in Rockford, IL!) approached CEC looking for help implementing a Peer Assistance Review Program, SMART Goals, and a strategic planning process. Rockford has had a problematic history, economically struggling to deal with the effects of the declining industrial manufacturing sector. This was evident through the school district's declining graduation rate and tumultuous internal relationship between educators, staff, and leaders that eventually boiled down to a two-day strike.
After Rockford turned to the Consortium for Educational Change as an external partner for assistance, they saw a dramatic increase in graduation rates, AP Exam completions, and a decrease in out-of-school suspensions. Early assistance was provided by CEC for a Peer Assistance and Review Process (PAR) and a teacher evaluation process to meet the Illinois Performance Evaluation Reform Act (PERA). This was followed by a direct and measurable impact on the students.
👉 How did CEC BOOST Donor's monthly giving? Click here to read about the solution that changed it all!
What's Next?

How You Can Get Involved...
Support the Consortium for Educational Change's mission to implement measurable educational social change and join their mailing list for more information.
Check Out Their Upcoming Events!
---
To learn how we work with this organization >>> Read the Case Study