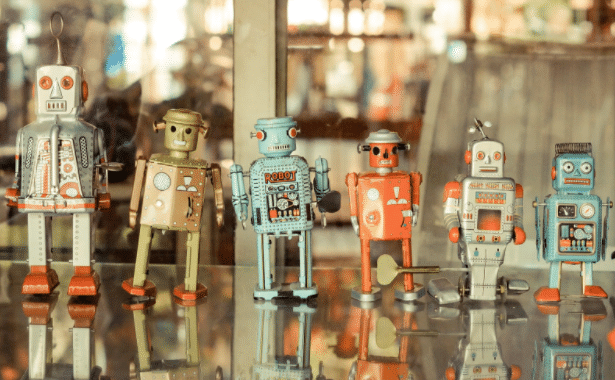 As a business leader, you should be constantly looking for ways to enhance financial intelligence, improve operational efficiency, and build peace of mind. Business process automation can help you fulfill these desires, but only if you use the right tools.
You see, today's world isn't about using a single financial tool to make the most of your operations; instead, you should be using the power of several apps, allowing them to work together to sync your data and processes into a single, uniform platform. In doing so, you'll boost your bottom line and lead the way for a more successful and profitable future.
Here are our top ten picks of functions and tools that can enhance company's financial systems through automation:

Fetching Data
Automated tools to retrieve data for you by way of optical character recognition (OCR), allowing you to automatically enter information into your accounting system are here. It may sound futuristic, but it's not! This technology is available today by way of tools such as QBO (QuickBooks Online), and Hubdoc's FetchIt software.
Expense Management.
Save time and money by not having to create and authorize manual spreadsheets, speeding up the approval process and eliminating duplicate data entry.
Imagine automation that has the ability to memorize your company's unique expense management policies and automatically determine which expenses actually need a manager's review and which can get automatic approval. Expensify
1099 Distribution & Management.
Recent legislation has led to big changes in 1099 reporting requirements. Tax requirements are ever-changing, and they can lead to big penalties if you don't handle them properly. Online tools allow you to stay in compliance without overburdening your staff with these changes and updates. Track1099.com – Tax1099
Invoice Management.
Automated invoicing is huge! Eliminate mistakes and shave tons of time off your accounting team's monthly tasks with solutions such as Intuit Payment Solutions, which automates billing, collections, and cash application.
Collections.
Close in on your revenue cycle and lower your DSO (Days Sales Outstanding) by knowing which bills are outstanding and who still owes you money by reviewing a single dashboard.
When all of your outstanding accounts receivable live in a single place, you can easily check in with debtors, allowing your accounting team to touch base with them on a more personal level, if needed, to ensure your company collects its monies earned. Funding Gates
Sales Tax Reporting.
Big penalties can be involved if you get sales tax wrong. Automation for reporting sales tax not only saves time, but it can save you from penalties and monetary implications involved with errors. Finding the best tool for this type of automation depends on your business.

Paperwork Management.
Automatically import all your financial documents and export them into data you can use with Hubdoc.com. Upload receipts that gets converted into digital files, ready for export. Reduce the time required to move a bill, invoice or receipt into the system where the data is required using a tool like Receipt Bank.


Management Reporting.
Management reporting gives business owners the financial information they need to make better decisions that improve their business operations. In order to produce management reports in a consistent reliable fashion, you need much of the automation above to feed these reports on a monthly basis. GrowthForce Management Reporting
It is not just about how many of these apps sync with QuickBooks, it is about the power of these apps working together. For example, Hubdoc manages financial paperwork, then feeds expenses to Expensify, which then sends what needs to get paid to Bill.com. Another great example is how TSheets works with Intuit payroll to automate labor cost allocation.
These automation functions and tools have a great impact on operational efficiency, financial intelligence and peace of mind. Consider the following:
Operational Efficiency

Operational efficiency clearly lowers the costs of people time from doing things the old way. It takes less time to capture the data when you download it, less time to process the transaction when you are editing instead of entering it, and it takes less time to do the work when it just shows up on your phone and you can push a button.
Financial Intelligence

Automation has the biggest impact on financial intelligence because it allows you to get more information and get it faster than if you did things manually. By downloading or syncing data, you're able to capture things that are harder or factors that you may have missed with manual processes. This is demonstrated primarily with job costing, decision making, and cash flow.

Job costing allows you to capture all costs of a job so you can price your items appropriately, ensuring profitability down the line. With proper job costing procedures in place, you can code a bill, paycheck, or expense automatically using any device that connects to the web.

Efficient Decision Making.
Solid financial intelligence solutions allow you to move access from the back office, back into the hands of budget managers and decision-making staff members. With proper real-time billing and coding, data is captured more accurately, resulting in a more accurate picture of the true costs of a job.

With online and automation tools, there's less risk of closing out an account, then discovering thousands of dollars expenses are still outstanding. Most of the time, you can't go back and ask for reimbursement after the expense has been closed by accounting.

When approved expenses gets into the accounting system quickly, you can condense the time between paying the credit card and getting reimbursed by the client.

Peace of Mind

Finally, automated financial systems gives you peace of mind by not only having more efficient processes, but also by reducing the risk of fraud. By requiring each transaction to have a scanned image attached to the submission, there is now a safety measure.
This additional documentation means that the office manager can't pay her own AT&T bill in addition to the company bill any more. Automation removes check stock, which is honestly just theft waiting to happen. Solid automation systems require payment approvers to see everything involved with each transaction, stopping the process if something doesn't look right.
Automation is available for your small business bookkeeping and accounting now - it's time to look into implementing these tools to optimize your back office operations.