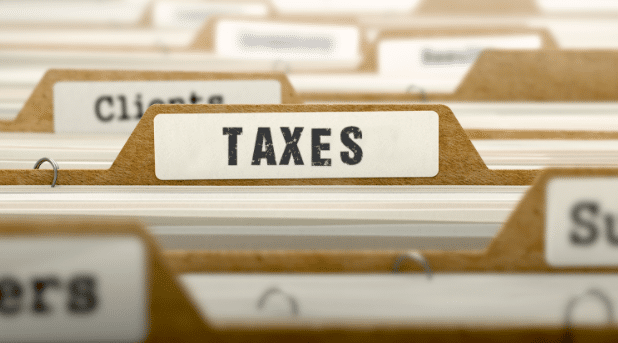 At GrowthForce, we're highly specialized in what we do – we take outsourced bookkeeping, outsourced accounting and outsourced controller services to the highest level by leveraging over 20 years of experience in cloud-based accounting solutions.
We made a very conscious decision early on to focus only on these functions - the accounting back office - because it's our core competency. Our team, technology and processes have been honed to provide small to midsize businesses and non profit organizations with an unparalleled solution to their bookkeeping and and accounting needs.
Consequently, GrowthForce doesn't provide income tax return preparation, audits, or strategic advisory services. We do it for the benefit of your business – let's go into 'why' below:
Why We Don't do Audits
There's a simple reason why we don't audit: we can't. You can't audit your own books – this is called an impairment of independence. It's an outright violation of the financial accounting standards board's rules. You're required to have independence in fact and independence in appearance.
That said, we DO provide audit support. We compile a Prepared by Client (PBC) schedule, which is provided by an auditor to a client. Our job at GrowthForce is to complete the PBC schedule (usually balance sheets and account schedules) to the auditor's parameters.
We make this especially efficient because we include the auditor in our onboarding process and get the PBC early when we redesign or tune up our client's QuickBooks file so we can integrate the PBC into our regular monthly services.
Since balance sheets and account schedules are something we regularly do anyhow, creating it in a format that's friendly to the CPA makes things easier for everyone involved. Many times, CPAs will do tests in the middle of the year so it's easier come the end of the year to just test 6 months instead of the entire year.
We'll keep you AUDIT READY every single month, so you'll never have to worry about rushing or frantically assembling paperwork. In addition to helping small businesses, GrowthForce is a resource to the accounting industry, and as a result, all of the previously mentioned audit support is built into our monthly services.
Why We Don't Prepare Tax Returns
The reason GrowthForce no longer does both tax work and strategic advisory services is because we found our clients were better served when these were separate functions. You don't want one firm taking on both tasks because they're much less likely to catch a mistake. Having a tax person reviewing a controller's work provides another check and balance to ensure maximum accuracy.
It's extremely important that your tax returns get prepared by someone whose sole focus is taxes – 12 months a year, all year long. That's because the tax code is so complex; if you don't have your taxes prepared by somebody who does it full-time, you run the risk that you're going to miss something or make a costly mistake.
As a result, we don't do tax returns since it's difficult for one firm to be an expert in everything. Being a tax expert is much different than being an accounting services expert. Our focus on management accounting and providing the optimal accounting technology stack differentiates us from CPA firms that prepare tax returns.
Client accounting services = reliance, whereas taxes = compliance
Typically, people with a background in taxes aren't management accountants. GrowthForce provides management accounting, and while bundling these services together may appear cost-effective, that's not always the case. We save you money because your books will always be tax-ready, and there'll be no cleanup and catch-up at the end of the year. Select the best outsourced accounting firm and separately the best tax accountant for your industry.
Why We Don't Do Strategic Consulting Services
Once upon a time, we used to provide outsourced CFO services, but the problem is that we found it's more of a localized personal service. There's a fundamental difference between being in the building, learning the business and becoming the CEO's chief advisor vs. providing accounting, bookkeeping and controller services. Fractional CFO services are much harder to deliver from a central service center. Whereas, we've proved out the model for providing remote, fractional accounting department services for over 20 years!
We felt that our clients were better served with recommendations for 3 local CFOs for them to choose from, rather than trying to pigeonhole them into whoever was available on our team.
Also, national CFO services are very difficult to scale. It's a very personal service, and involves a customer intimate relationship. This isn't easy to procure on an outsourced scale, but can work well with the right trusted partnerships.
GrowthForce and The Strategic CFO have a unique partnership to provide CEOs and CPA/CFO Advisors of Small and Medium sized businesses with training and services across the full spectrum of financial management. This partnership brings together advanced bookkeeping and management accounting services, with leading-edge consulting, workshops, training and coaching services – to help CEOs, business owners, and CFOs.
Every choice we've made – why we don't do taxes, audits or strategic advisory services – is rooted in a steadfast commitment to providing the very best for our clients.