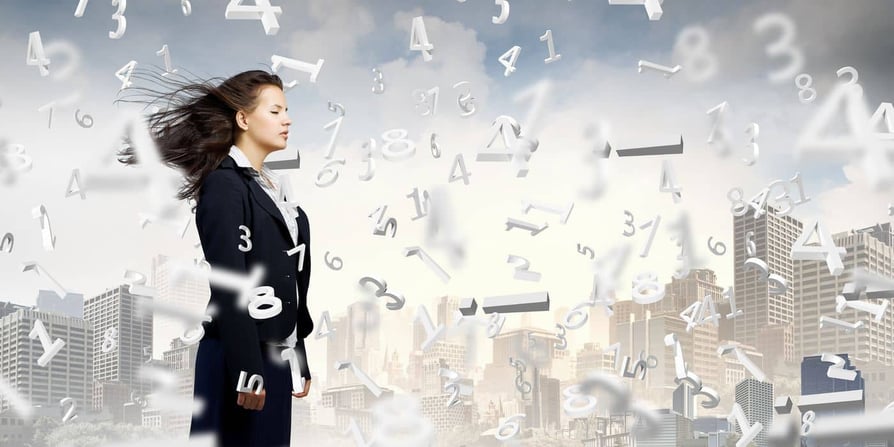 When you founded your startup, you probably did everything yourself, from the actual core work to sales to taking out the trash at night. And that's logical, because you needed to keep a tight rein on your operations and your budget. Even as you were hiring people, you felt you had complete oversight. Everyone worked in the same room, and you could see everything that was going on.
As your business grew, you learned the importance of delegating and the power of leverage. Areas of your business continued to develop as you transitioned from one stage to the next.
At some point however, your business growth may start to taper off or reach a plateau. You're likely having to make many more critical decisions that will impact your growth, and your need for better visibility into your financials has never been stronger.
The Need for Visibility into Your Business Financial Data
To track and manage the company's various accounting and financial responsibilities, you probably hired a bookkeeper and accountant in-house or outsourced the function.
You might even still be on cash-basis financials, and are starting to realize they don't provide sufficient information for you to make important decisions. Maybe you're even receiving financial statements that don't accurately reflect the reality of the results for that period. Either way, you're not getting what you need to have visibility into your organization.
You need to start receiving management reports that give you better insight into your current situation so you can make more informed decisions that will help your company grow.
The Need to Make Good Financial Decisions
Now, as your business expands further, more and more you're going to be in a position where making a bad financial decision can have serious—and costly—consequences.
When your business makes $300,000 a year, you're not going to be making a $100,000 decision. But when you're making $3 million a year, you could easily be faced with making a $100,000 decision—and that decision has to be the right one or your company will suffer.
In order to make the right decisions, you need a professional to manage the month-end close. That person must be responsible for making sure that everything is accurately recorded so you can clearly track your income and expenses. You also need someone to focus on providing insights about where to spend, where to cut back and where growth opportunities exist.
The Role of the Controller
This is where a controller comes in. A controller manages the accounting function, including all managerial accounting and financial activities. He or she is responsible for the month-end close, as well as for overseeing the preparation and distribution of all pertinent financial reports.
Your controller should use the matching principles of accounting to produce financial statements that will provide the true economic results of each period—statements that are accurate, timely, and meaningful.
In short, as a vital part of the accounting department for every business, the controller provides the business owner with much-needed expertise and actionable financial intelligence to help with forecasting and strategy.
A skilled controller should have a degree in Accounting, as well as significant accounting and financial experience. He or she should function as a financial partner who is dedicated to looking after your company's money and offering sound financial advice for both the present and the future.
Good controllers don't just oversee the accounting system; they own it. They're all about the numbers, and they love the numbers. They implement and maintain policies and procedures. They establish and monitor internal controls, and they ensure integrity of financial records. They track and flag expenditures, prepare the operating and capital budget, and produce cash flow forecasts and management reports. Finally, they analyze business performance, find opportunities for cost savings, and offer insights regarding meeting financial targets.
The Difference Between a Chief Financial Officer (CFO) and a Controller
So, what precisely is the difference between a CFO and a controller? Well, the CFO plays a strategic role and advises the CEO to take action based on financial facts.
Think about it: Businesses succeed because of cash flow. You can expand when you have the money to fuel your growth. But the more you expand, the more working capital you have, and the more decisions you need to make.
A CFO uses data to help forecast where the business is going in the future and what kind of financial decisions need to be made.
The controller's role is tactical. He or she is responsible for delivering the financial data the CFO or CEO needs to make data-driven decisions. For example, if you want to make an acquisition, you need to know whether you have the cash available.
You also need to have a reliable method to track the ROI. The controller is responsible for providing you with the reports that will answer that question and track your ROI.
Benefits of Outsourced Accounting
Since all the accounting pieces of a business are interconnected, it's challenging to have one without the other. GrowthForce provides the services of a dedicated bookkeeper, staff accountant, and controller at a fraction of the cost that it would take to hire all of these functions in-house.
(Read about the costs of outsourcing controller services in our recent blog post and learn four reasons why your business needs to outsource controller services.)
Our controller services provide critical oversight, as well as account management, to ensure that all of the right policies, procedures, and systems are implemented and timely, accurate financial statements are produced. We deliver a disciplined month-end close that ensures your management reports always reflect the true monthly economic health of your business.
Talk to us about your financial management concerns and objectives, and let us help you run your business with total confidence backed by timely, accurate, financial and management reporting you can rely on.