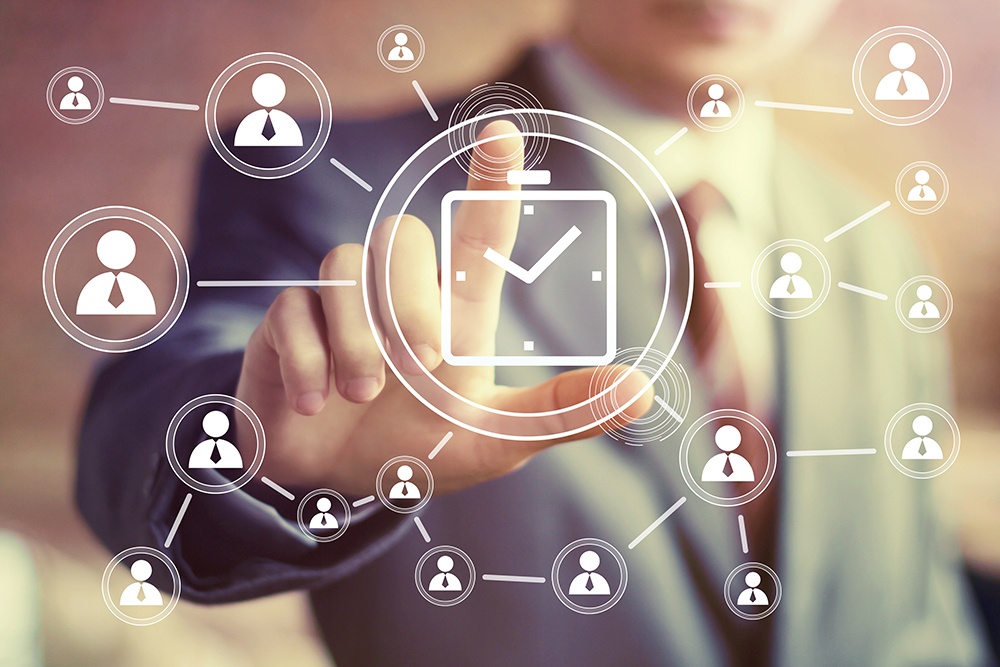 Many businesses owners and CEOs come to us because they are experiencing frustration with their business's bookkeeping and accounting. Whether the reason is that they have severe inefficiencies in their systems and processes, have continuous cash flow issues, or something we unfortunately hear too often, that they've been a victim of fraud – each one negatively impacts the success of their business. They find themselves being tethered to closely managing their bookkeeping and accounting back office, thus preventing them from dedicating their time and energy to leading and growing their business.
If this sounds like you, it's time to consider outsourcing your bookkeeping and accounting to an outsourced full-service accounting department.

In the past, the only bookkeeping and accounting options for business owners were:

To handle the back office themselves or with a part-time in-house hire.





Ask their CPA that files their taxes to help with daily bookkeeping functions.





Try building an in-house accounting department, hiring one or more full-time employees to manage the back office.



Thanks to recent technologies, like cloud-based software and platforms, small businesses now have a better option when it comes to managing the back office – outsourced bookkeeping and accounting.
How does outsourced bookkeeping and accounting compare to having in-house staff? What are the challenges and benefits, and how do you choose the right partner?
Comparing In-House vs. Outsourced Bookkeeping and Accounting
Building an in-house accounting department, hiring bookkeeping and accounting staff, brings many challenges, and likely will not yield the results expected or desired in order for the business to grow.
The costs of having in-house staff is a major concern, not just with salaries, but also the costs of overhead, IT, and employee turnover. Other hidden costs that inevitably begin to surface, such as bookkeeping mistakes, continued education, and the unfortunate costs and risks of fraud are often overlooked.
Read More: True Costs of In-house Bookkeeping and Accounting
Businesses with internal back offices also do not typically have back up plans in place to cover or replace employees in the event of illness, vacation or employee loss.
Outsourcing your back office with a fractional share of a full-service accounting department, provides many of the same benefits and functions of having in-house staff, but at a fraction of the cost.
By outsourcing your bookkeeping and accounting functions, you will see a return on investment in the form of streamlined operations and risk mitigation. Relying on a purely compliance oriented back office will not help your business grow.
Outsourcing to the right partner will help your business gain a competitive edge with optimized systems, improvements in your cash flow, increased profits and the ability to have management reporting delivering actionable financial intelligence for making data-driven business decisions.
How to Recognize When Your Business Is Ready to Outsource
Outsourcing will bolster your business's back office at an affordable price. Many business owners and CEOs, however, do not know when the time is right. The following are common signs that it is time for you to consider outsourcing:

Your vision and goals are delayed because you spend more time functioning as a bookkeeper than you do as CEO.





Your back office has no separation of duties, exposing your business to risk.





You have no contingency plan for the loss of your in-house bookkeeper.





Your financial reports are geared toward compliance and tax compliance, but not managing your business.





You base business decisions on gut feelings, rather than data.





Your business is growing.





You have cash flow concerns.




Your business can begin outsourcing some or all of its back office functions at any time or size. A strong outsourced accounting partner will work with you to provide exactly the services you need at exactly the right time, setting your back office processes up in the beginning to accommodate growth in the future.
The Best Time to Outsource Your Back Office Function
You can transfer your bookkeeping and accounting functions from in-house to outsourced whenever you are ready: any time of the year, financial quarter, before or after filing taxes.

Many businesses think that it would be better to begin outsourcing at quarter-end or after this year's taxes have been filed. Waiting for these timelines, however, just delays receiving priceless data, saved money and extra time that comes from having a smart back office that combines the tools, technology and expertise necessary for a solid financial foundation.
Beware of These Common Outsourcing Pitfalls
If you decide outsourcing some or all of your back office functions is right for your business, it is important to be discerning about the service provider with whom you choose to partner.
Outsourcing your bookkeeping and accounting can do wonders for your business and its future, but choosing the wrong provider can be costly. Be on the look-out for the following when selecting services:

Hidden Costs - Be very clear about your expectations of service and ask questions about what your scope of service includes up-front to avoid unexpected costs appearing on your invoice.

Availability - Consider how much involvement you want to have with your bookkeeping and accounting and be sure you choose a provider and service level that will include enough availability to meet your needs. While some will only communicate on a weekly basis, on a different plan, other providers will be available whenever you call.

Small Firms - Although a small firm might be full of amazing individuals, they might not have a plan in place if someone quits or goes on vacation. Ask your potential Client Accounting Services (CAS) providers how many team members will be dedicated to your account and what will happen in the event someone leaves their firm.

Offshore Firms - These CAS providers often come at a much lower price, but they also have many drawbacks. They often operate in different time zones than your business, making their availability difficult. Communication, skill sets, expertise and processes can be a challenge when being serviced by firms in other countries.
Learn Even More about Outsourcing Your Back Office Functions
There are scalable solutions that grow with your business. With a highly personalized touch, GrowthForce dedicates an entire 3-person team to each of its clients. We offer a range of outsourced bookkeeping and accounting service options designed to grow with your business, as its back office needs expand and change with growth.

With the right outsourced bookkeeping and accounting partner, you can transform your standard back office (performing housekeeping duties) into a solid financial foundation for your business (providing actionable data and management accounting to grow your business).
If you would like to learn more about the process and reasons to outsource your back office's bookkeeping and accounting functions, we encourage you to speak with a GrowthForce specialist today or take a look at our latest resource, The Guide to Outsourcing Your Bookkeeping and Accounting.