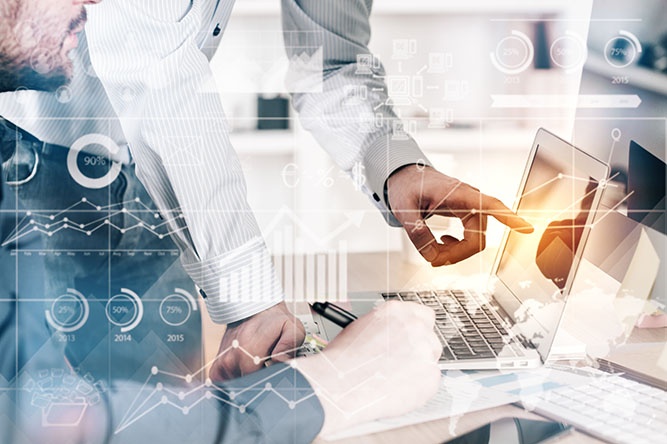 Imagine having x-ray glasses that allowed you to look at your small business bookkeeping from any perspective with the ease of pressing a button.
You could easily compare performance (profit and loss) based on departments, teams, events, services or products to quickly understand where your company is succeeding, where it requires improvement and how much you have left to spend.
With class tracking in QuickBooks®, all of this is possible. No matter how your company and its expenses are segmented – by departments, projects, or divisions – QuickBooks can adapt to mirror the unique structure of your business and reflect clear, categorized financial information back to you.
By tracking classes and sub-classes in QuickBooks you can get real insight into what drives revenue in your business. With tracking, you will be able to study your company's financial past in order to predict, replicate or affect future success and profit.
QuickBooks class tracking allows you to compare your budget to actual expenses by class to understand your profitability by department, product, service, client or employee. For example, according to research by Gallup, "Employees who exercise their strengths on a daily basis are 8% more productive and 6x more likely to be engaged."
With class tracking, you can see which employees contribute most to your company's profits.
Here's how you can take advantage of QuickBooks class tracking to make data-based decisions to drive your company's future success...
Gain Key Insights Into Your Financials
Small business owners tend to be experts in their industries – not experts in accounting and finance. This industry-specific expertise is wonderful when it comes to providing customers with quality products and services. The general lack of numbers knowledge, however, can be detrimental when it comes to staying in business.
Without key financial knowledge and understanding of the company's books, poor decisions will be made, profits will be lost and your business is much more likely to fail.
According to a survey of small business owners by Intuit:
81% are solely responsible for their companies' finances.
66% wish they had more knowledge about business finance.
40% consider themselves financially illiterate.
QuickBooks class tracking gives business owners the ability to gain key insights into their finances without having a degree in accounting.
Class tracking allows you to view profit and loss statements by business category, or class, in order to understand exactly how each sector of your company is performing.
Examples of How Other Companies Use Class Tracking
QuickBooks' flexibility allows businesses of all kinds to easily, effectively and efficiently utilize its class tracking capabilities. Take a look at how these companies – all structured differently – applied class tracking to help them succeed.
IT Company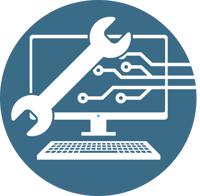 A full-service IT company, with several employees working in various departments, offers its clients a complete list of services including, managed services, consulting and hosting. The company's profit and loss statement showed income, but not as much as expected.
Through class tracking in QuickBooks, the CEO was able to view a P&L for each department, service, employee and client, in order to reveal where the shortfall had occurred. In this case, one particular client required more service time than others. The company's flat-rate billing structure, although appealing to clients, had become a detriment to the company's success when clients required more than a certain number of dedicated hours from employees. This prompted the CEO to consider reorganizing the company's billing structure to offer both flat-rate and hourly-based services.
Interior Designer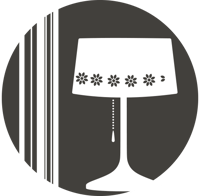 An interior designer working in New Jersey provides design services and also sells retail items (furnishings and decor) to her clients. For years, she struggled to make ends meet, barely taking a salary for herself.
It was not until she began tracking her time and comparing a profit and loss statements for the retail and design portions of her business that she was able to see the solution to her problem. Her P&Ls revealed that the real money-maker in her company were her retail sales, even though her true passion was in design. After re-imagining her company, she opened the retail portion of her business to the public, no longer selling exclusively to clients. This designer used class tracking to determine which was more profitable, her retail store or design services, and as a result ,she boosted profits by finding out what type of business she was really in.
NonProfit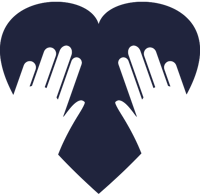 In most nonprofits, it is essential to stretch every penny. Class tracking allows nonprofits to individually track income and expenses of individual projects, grants, programs and fundraisers. Class tracking also makes it possible to calculate the revenue and cost per client. For example, class tracking allows a homeless shelter to determine the exact cost of feeding, clothing or housing one person.
Nonprofit companies not only use class tracking to make data-driven business decisions, but also use the information gleaned from these reports for marketing purposes. Class tracking data allows nonprofits, such as homeless shelters, to develop motivational marketing materials to drive contributions. With accurate data, a shelter might be able to advertise that with just $6,000 in donations, 10 more people can be removed from homelessness, or that by giving 10 cents a day, you can feed a hungry person.
Setting Up Class Tracking in QuickBooks
Once enabled, class tracking appears on every invoice, bill, transaction and journal entry in QuickBooks, and you can view profit and loss statements for each class and sub-class. To utilize this feature and set up class tracking, you will first need to enable it in QuickBooks:
From the main page, click the "Edit" menu and select "Preferences."
Click the "Accounting" icon.
On the "Company Preferences" tab, select "Use Class Tracking," and click "Ok."
Define Classes in QuickBooks
QuickBooks' class tracking feature should now be available throughout your company profile. You will now need to define the classes and sub-classes for the accounts and expenses you wish to track (travel, technology, office supplies, equipment, business services etc.)
Access lists from the top menu bar, and select "Class List."
Next to the "Class" button at the bottom of the page, click the arrow and choose "New."
Enter the name of the category.
If you would like to separate this category into sub-classes, check the box next to "Sub-Class" and label the sub-classes.
To associate an expense or other entry in QuickBooks with a certain class or sub-class label, select the category in the input menu when entering a transaction.
You can sort existing entries into classes and sub-classes by editing the entries. Just be careful not to change anything else, like dates or amounts, while selecting a class.
Track Payroll in QuickBooks
You can also track payroll, which will allow you to look at time-based performance indicators essential to activity-based costing (ABC). ABC is essential to evaluating your company's performance.
Click the "Payroll & Employees" icon located in the "Preferences" menu.
Be sure to select "Full Payroll" in the features section.
Select the radio button next to, "Job Costing, Class and Item Tracking for Paycheck Expenses."
To assign one class to entire paychecks, select the radio button next to, "Entire Paycheck."
To assign different classes to multiple paycheck items, select, "Earnings Item."
Click "Ok."
You will now be able to view multiple reports, including profit and loss statements, by the class and sub-class categories which you have defined for your company in QuickBooks.
Applying These Insights
When looking at profit and loss statements for individual classes and sub-classes, you'll get a glimpse into your company's health during a specific moment in time. In order to better understand how your business is growing and how key drivers affect your company's profits, you will need to track these KPIs over time. Learn how to use trailing twelve month charts to monitor, predict and improve your company's performance trends and key drivers.
GrowthForce's experts in QuickBooks, design accounting systems for growing businesses. We can help you get the most out of QuickBooks by leveraging its hidden features and extending its capabilities by integrating it with third-party tools and apps. Find out if GrowthForce is right for your business. Request a consultation today...

Sources
QuickBooks Survey: More Than 40 Percent of Small Business Owners Identify as Financially Illiterate. (2014, November 13). Retrieved January 13, 2018, from http://investors.intuit.com/Press-Releases/Press-Release-Details/2014/QuickBooks-Survey-More-Than-40-Percent-of-Small-Business-Owners-Identify-as-Financially-Illiterate/default.aspx
Sanders, G. I. (2017, April 21). Employee Productivity Statistics: Every Stat You Need to Know. Retrieved January 13, 2018, from https://dynamicsignal.com/2017/04/21/employee-productivity-statistics-every-stat-need-know/