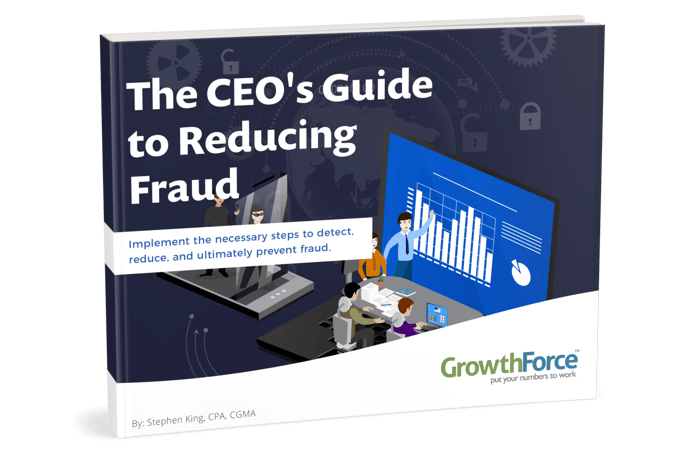 Occupational Fraud. If you're the CEO or owner of a small business, these are the last words you want to hear in relation to your company. In fact, just hearing them can be enough to keep you up at night. Yet according to top occupational fraud experts, small businesses experience more fraud and incur higher average losses than larger companies.

Statistics from a recently published report by the Association of Certified Fraud Examiners (ACFE) titled "Report to the Nations on Occupational Fraud and Abuse: 2016 Global Fraud Study" illustrate why occupational fraud poses such a significant threat to small businesses (those with fewer than 100 employees).
Our latest ebook, The CEO's Guide to Reducing Fraud gives you an overview of fraud prevention and detection, including the six most common fraud scenarios in Small Businesses:
Cyber Threats

Billing Schemes

Check Tampering

Cash Skimming and Lapping

Payroll Fraud

Employee Expense Fraud
Download the guide to learn what you can do to protect your business from fraud. Read through example scenarios and how to avoid them, learn the warning signs in employee behavior and understand how to build a system of internal controls for prevention.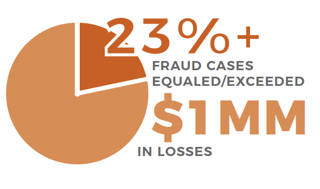 Small businesses are more frequently targeted and experience a higher median loss than medium-sized and large companies. On average, organizations of all sizes lose five percent of their revenue to fraud each year. Per case, the median dollar amount lost to fraud in 2016 was $150,000; yet in almost a quarter of all cases, the losses totaled more than $1 million.
However, the impact of losses of this size are usually far greater on small businesses than on larger businesses, not only because they generally have fewer resources to absorb the losses, but also because fraud hits home at a much more personal level in a small company.
In over 75 percent of reported cases, fraud is committed by an employee from operations, accounting, purchasing, executive/upper management, sales or customer services, with the highest number of cases originating in the accounting department. Interestingly, the overwhelming majority of fraudsters—more than 90 percent—don't have criminal records.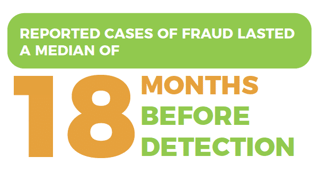 This could explain why it takes approximately 18 months before a case of fraud is detected. In most cases, it's ultimately a tip from an employee that prompts a fraud investigation—not a red flag raised by internal controls.
Whether it's cyber fraud, a billing scheme, check tampering, cash skimming, payroll fraud or employee expense fraud, no amount of "gut feeling" or trust between employer and employees is a safeguard against this type of insidious crime.
It should be abundantly clear that fraud prevention is one of the wisest investments of any CEO's time and energy.
The CEO's Guide to Reducing Fraud will help you understand why you need to objectively assess your risk, how to implement a system of internal controls, the importance of separation of duties for various accounting and bookkeeping tasks, why you should establish an anonymous fraud hotline and the advantages of leveraging outsourcing to reduce fraud.
Download this practical guide to reduce fraud risk in your business today…