It stands to reason that most small business owners employ a relatively small number of employees. For most, their workforce size is related to their limited financial resources. For others, it may be have more to do with the nature of their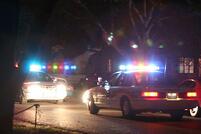 business. Perhaps their business doesn't rely as heavily on manual labor, or the company chooses to stay lean by outsourcing its back office processes. Because many small businesses employ fewer employees, many owners tend to think of their organization as more of a family. However, just because you are familiar with your staff doesn't mean that your organization is immune to employee fraud.
Smaller organizations suffer disproportionately larger losses than other organizations, according to the Association of Certified Fraud Examiners' (ACFE) recently released 2014 Global Fraud Study - Report to the Nations on Occupational Fraud and Abuse. The ACFE, which compiles annual data from around the globe, found that of the 1,500 reported cases, small organizations (defined as having fewer than 100 employees), the average loss due to fraud was $154,000. In fact, mid-sized organizations, with greater than 100 but less than 10,000 employees, suffered losses between $30,000-$50,0000 less than small businesses.
As a small business owner, knowing you face a higher risk of business fraud, and that such losses are more likely to be detrimental or even fatal to your business's financial health than to a larger organization, it makes sense that you want to act more like the big dogs. So, how do you reduce your risk and increase your survival rate? With a system of internal controls. Having a system of controls in place not only helps mitigate fraud, but it allows you to keep better tabs on your business's finances.
"I trusted him/her." "They were so nice, and hard working."
No system of internal controls can be built upon trust. Don't become disillusioned with your employees. They may be hard workers or loyal to the company, but behind closed doors, they may also be slowly siphoning away your money into their own pockets. While there is nothing wrong with establishing strong relationships with your employees, you need to run your business with objectivity and understand that there's always a chance that one of your employees is capable of stealing from you, if given the chance. This is why it is so important to establish strong internal controls to monitor your company's financial assets.
Without a system of controls in place, your employees have greater access to your finances and can get away with fraud more easily. Having one person who manages the books, cuts the checks, signs the checks, and manages bank deposits and withdrawals is seriously putting your business at risk for fraud. Duties need to be separated among more than one individual to make sure that no single individual is managing the company's cash.
Establishing Control Activities within your organization now will only help you in the long run. Processes such as having a review and approval procedures or reconciling accounts at the end of each day help to keep multiple eyes on your books as well as ensure that your hard earned cash is staying within the organization. While it does take time and effort to put together a system of controls, you need to consider the alternative. Would you rather spend that time building controls or dealing with the possible loss of $100,000 or more – which by the way, only 14 percent of victimized businesses were able to recover their losses.