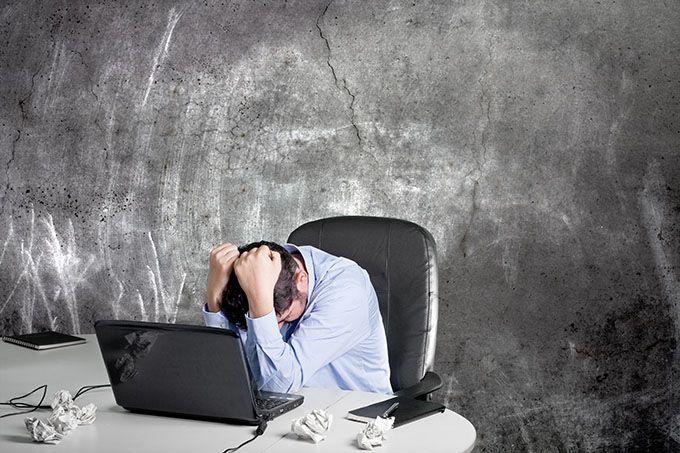 Having a large number of active clients is great for business, and it can indicate a healthy cash flow coming into your company. While having customers is one thing, actually getting them to pay you on time is another. Intuit, the parent company of QuickBooks®, released on their accounting blog, the Top 12 Mistakes that Cause Cash Flow and Collection Problems. We reviewed the list and handpicked the three mistakes that plague a lot of businesses, especially small and medium sized companies who handle their accounts receivable in-house. Take a look at our top three list to see if your business is guilty of any of these. We've also provided some helpful information to keep you from making these mistakes again.
Here are three big mistakes that cause collection and cash flow problems for businesses:
Not Organizing and Automating Your Receivables
You need to have a system in place to keep your receivables organized and automated. Many businesses offer a standard net 15 or net 30 payment terms to their customers. This gives payees either 15 or 30 days from when the invoice was created to pay the bill. Then again, some clients will negotiate different terms and this information needs to "live" somewhere other than inside your bookkeeper's brain. Documenting all of this information keeps you organized and helps to streamline your accounts receivable process.
Take this scenario for example. One of your clients has been with you since the beginning, and because of their outstanding loyalty, you provide them with a net 60 credit term for payment. Most of your other clients pay based on net 30. Your normal payroll employee is out on vacation and the person filling in notices that this one client is past the 30-day mark. The temporary staff member didn't know that this one client has a special net 60 deal, and sent them a late payment notice. Had all of this information been neatly organized in one place, this wouldn't have happened.
Neglecting Past Due Accounts
Your past due accounts are major leaks in your cash flow. Neglecting your outstanding invoices means you are basically throwing money away –money that you earned by providing products and/or services to your clients. If you are using a complete accounting system such as QuickBooks, running reports on past due accounts is a quick and easy way to see who you need to follow up with to receive payment. Additionally, to stay on top of these, you can set up email alerts in QuickBooks to begin receiving reminder messages of outstanding invoices so you can follow up sooner.
Abstaining from the Chase
Understandably, most business owners don't like to chase customers down for payment. Chasing a client for money is a time consuming, and let's face it, unpleasant task. It can take phone calls, email reminders, past due invoices and sometimes even in-person meetings to have difficult conversations. Even though this is time consuming and stressful, you need to make sure you go after unpaid invoices, as they are a hindrance to your business's cash flow. If you find yourself continually hunting down a particular customer for payment, it may be time to let them go. It's better to focus your energy on attracting new clients who will pay versus spending draining your precious resources on a stubborn client who simply refuses to pay.