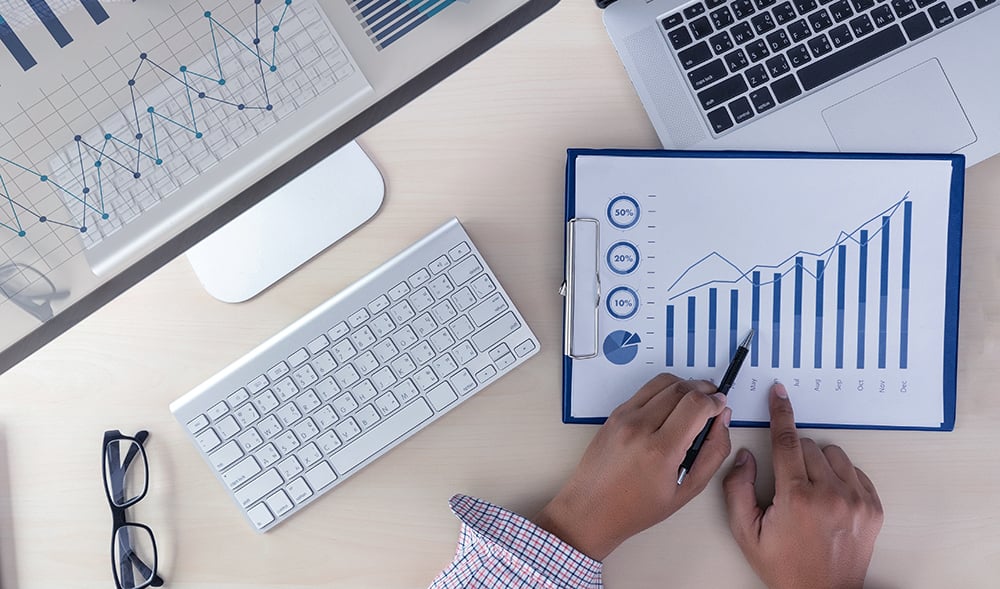 We often hear this scenario from smart business owners whose hard work is finally paying off – Business is performing wonderfully; they've optimized back office processes, gone paperless, and reduced overhead costs by negotiating vendor agreements. In addition to cutting costs, they have been successful in increasing the number of clients they serve and cash is now flowing freely for their business.
Sound familiar? If not, go here: Improve My Cash Flow
If it does sound like your current situation, then our congratulations on being a smart CEO!
Hopefully, you've already taken the next step of sitting down with your CFO or financial advisor and have mapped out multiple objectives and goals moving forward. Perhaps you've run cash flow forecasts so you know what to expect over the next couple of months, even years. You may have liquid cash on hand for emergencies and you've saved a lot of capital too.
Once all of those essential business objectives have been taken care of, and you still have extra cash left over – what should you do next? Focus on your Human Capital Strategy and Infrastructure...
Here are two things to do when your business cash flow is on the right track:
1. Dig In to Your Human Capital Strategy
When your cash flow is healthy and strong, it's a good time to focus more on your staff. Are they happy or are they working overtime because of the extra influx of business? Have you established a positive culture and invested in team building initiatives? It's important to review your job costing reports to see just how much your new business is impacting your employees. Then consider one of these two scenarios (or both):
Incentivize Your Current Staff

Your team has done an excellent job dealing with the influx of business at your company, however, they may be feeling overworked or burned out from putting in extra hours to keep everything running smoothly. If your staff has gone above and beyond, consider taking some of the extra cash and offering rewards. Adding to your fund for employee bonuses is one method. Another option is to purchase gift cards or throw a staff appreciation party. Let your employees know that their work is greatly appreciated.
Hire More Staff

If after analyzing your staff you realize that the current workforce is barely able to handle the current level of demand your business is getting, then it's time to hire some more staff. With the extra cash coming in, you have room in your budget to hire an additional hand or two to help take the burden off of your current staff. Plus, hiring additional employees helps you to take on even more work – which could mean a win-win for both the business and your employees.
2. Assess Infrastructure Improvements
Your business needs a lot of "stuff" to operate. Maybe the computer workstations are due for an upgrade. Or the printer is running a little slow. Or you really want to switch from a tape back-up system to a cloud-based one. When you have extra cash on hand, making investments to improve your business is a smart move. Upgrading your aging equipment allows your staff to work faster and more efficiently. Proactively updating items in your office now is a good way to avoid having to derail operations should the 15 year old copier finally decide to break down, leaving your back office on hold until a new one (or the repair person) comes in.
A healthy cash flow coming into your business is certainly a sign of success, but it's also a reminder that your business needs to be prepared to take advantage of the opportunity and make the most of a good situation.
How much do you plan to grow this year? Do you have a solid plan for maintaining consistent cash flow and driving sustainable growth? If you haven't made the transition to outsourcing, it's time to consider the benefits of outsourcing your bookkeeping and accounting as a scalable financial management solution so your business can properly manage and continue the trend of success. Get the Guide to Outsourcing to learn more...