Non-profit organizations provide our communities with many useful, and oftentimes lifesaving, services. From the arts and cultural services to research and development to social justice issues, non-profit organizations are focused on their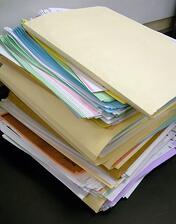 causes rather than their profit margins. However, this doesn't mean that non-profits are less focused on their financial information than corporations. In fact, charities must closely scrutinize their numbers to improve program efficiencies and meet various funding requirements and limitations. To obtain financial intelligence while also achieving the mission can be difficult, but it doesn't have to be that way. Here are three reasons why many non-profits are outsourcing their bookkeeping and other financial processes.
Relieve the Burden on In-House Staff
Many non-profits operate under incredibly tight budgets. As a result, they tend to employ fewer staff members than a for-profit organization; and most employees juggle multiple roles to offset their limitations. For example, the Operations Director of a non-profit may also be in charge of payroll, bookkeeping, human resources, facilities management, and even IT support.
Bookkeeping is a time-consuming process that cannot be pushed aside when dealing with multiple responsibilities. For this reason, a growing number of non-profits are turning to outsourced bookkeeping as a way to better divide work among staff. Moving bookkeeping, payroll, and other organizational financial responsibilities to an outsourced service provider allows the staff to focus on other areas of the business. Now, the employee, or employees, who previously managed finances are not distracted by the tediousness of managing the books. This means their time can be devoted to mission-focused tasks, such as building engagement, attracting more donors through fundraising efforts, and improving program development and delivery – all of which work to better the financial position of the organization.
Save on Labor Costs
When a non-profit's bookkeeping responsibilities grow enough to require the hiring of a part-time or full-time bookkeeper, not only will the agency's administration payroll increase, but the addition will also impact the hardware/software budget, the training budget, and let's not forget the pinch on office space. Besides hourly wage or salary, these costs will also include:
Recruiting, hiring and retaining the employee
Social Security, Medicare, and Unemployment Taxes
Health Insurance and other fringe benefits
Sick time, vacation time, and other leave
By utilizing an outsourced bookkeeper, a non-profit removes the guesswork involved with determining the annual expense and begins making a scheduled and recurring monthly payment for services. This improves the organization's ability to plan the budget for the year. For the majority of organizations that work with limited and sometimes shrinking budgets, consistency in spending is very important. Agencies that outsource their bookkeeping also experience an overall reduction in non-salaried costs associated with having additional in-house employees. Having more money within the organization may mean hiring more staff or improving the current staff's pay rates, which in turn can reduce expenses associated with turnover.
Provide Extensive Knowledge for Filing
While most non-profits are tax-exempt, they still need to file each year for the IRS. Their financial filing processes tend to be a bit more complicated, as the cash flow of a non-profit is varied. Some revenue comes from services the organization provides, or admission (for museums, theaters, and other arts organizations). Other revenue comes in the form of fundraising and donations from members and other funding sources. Some donors are sustainers, in that they donate a regular amount each month. Other donations are one-time gifts or in-kind contributions.
Whatever way the money enters the organization, it needs to be reflected appropriately on the organization's tax forms. Additionally, many donors require receipts and other tax-related information in order to write off their contribution. The resources required to handle all of these additional tasks, as well as the knowledge and experience required to navigate the continually changing tax requirements and codes is very difficult for a non-profit that is already working understaffed and under-budget. Non-profits that rely on an outsourced bookkeeping provider benefit from the knowledge that a fully staffed financial firm is responsible for helping them organize their taxes and identify areas where they can optimize revenue and improve their budgets.